Posted February 10th, 2016 in
News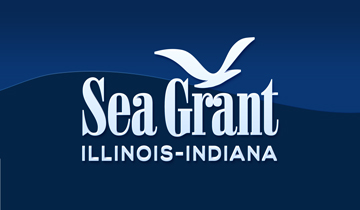 IISG has an opening for a social science outreach assistant under the direction of environmental social scientist, Caitie Nigrelli. The successful applicant will spend the summer and fall semester working on issues affecting the Great Lakes.
The position will include outreach, communication, and education components.
This is a great opportunity to gain professional experience among accomplished scientists and engineers. The position will provide excellent networking opportunities, as the assistant will interact with individuals from the U.S. Environmental Protection Agency, Sea Grant programs, state natural resource agencies, private industries, and environmental NGOs.
The position is based at the University of Illinois at Urbana-Champaign campus. Some work-related travel is expected and will be paid by IISG. The intern will periodically visit EPA at 77 W. Jackson Blvd. in Chicago to collaborate with employees at the EPA's Great Lakes National Program Office. The position may also include overnight travel to restoration sites around the Great Lakes, such as Muskegon, Michigan.
Application packets are due on March 6, 2016. Find the full job description on greatlakesmud.org.