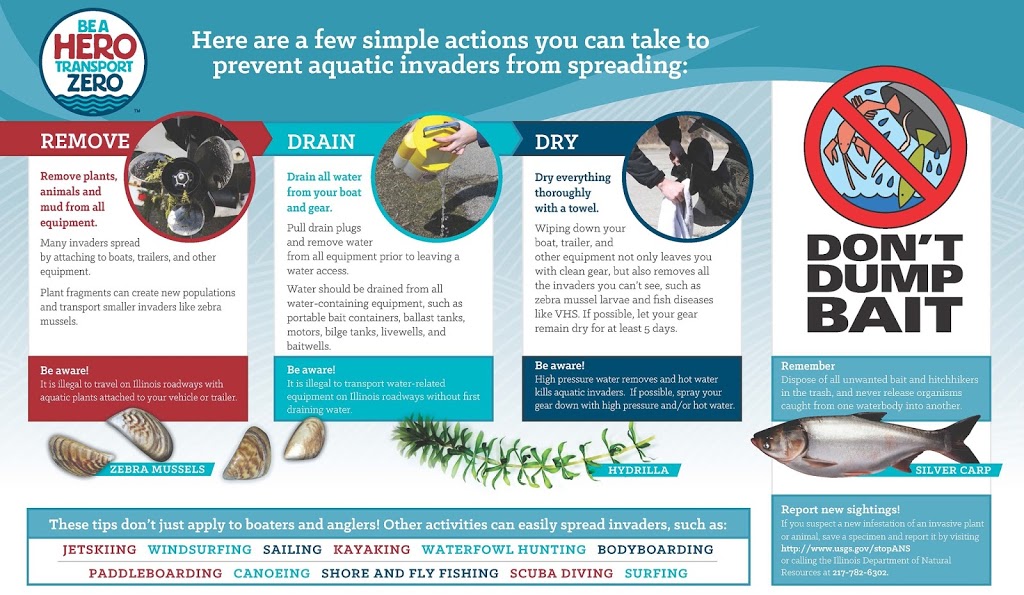 Keep going, because aquatic invasive species outreach specialists Sarah Zack and Danielle Hilbrich, and Aquatic Ecology Specialist Jay Beugly are at a booth sharing information about what you need to know to continue enjoying Lake Michigan.

Zack and Hilbrich are distributing information about preventing the spread of aquatic invasive species, including a brochure highlighting
Be A Hero—Transport Zero™
. This comprehensive campaign outlines steps for boaters to do their part.
Buegly is talking about the importance of IISG's two Lake Michigan buoys. In fact, he's showing off the top half of the Michigan City buoy. He'll be explaining all the real-time information this buoy— along with the Wilmette buoy—generates when it's in the water.
They're located at booth A313 and will be there until the show wraps up on January 18.