Skip to content
Kits & Costumes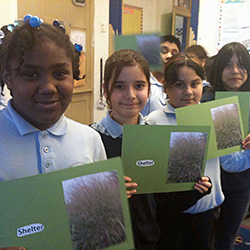 Whether it's scientific equipment or colorful costumes, these ready-to-use educational materials are available to rent for classroom or event use, providing hands-on opportunities for teachers and students.


---
Limno Loan
This program provides the opportunity for educators to borrow actual water monitoring equipment used by scientists in the field and for students to experience collecting and analyzing real water quality data. The Limno Loan program is a great way to bring to life the topic of water quality for your students, bringing the outdoors to your classroom or your classroom outdoors!
---
Aquatic Invader Costumes
We have two aquatic invader costumes, Lady Quagga and Jumpin' Jack the Asian carp. These adult-sized costumes are easy to wear and can be rented for science fairs, community events, or educational workshops, and more.
Contact Info
Educator and Student Engagement Coordinator
Terri Hallesy
217-244-8809
Environmental Literacy and Workforce Development Coordinator and Great Lakes Outreach Specialist
Kristin TePas
312-886-6224