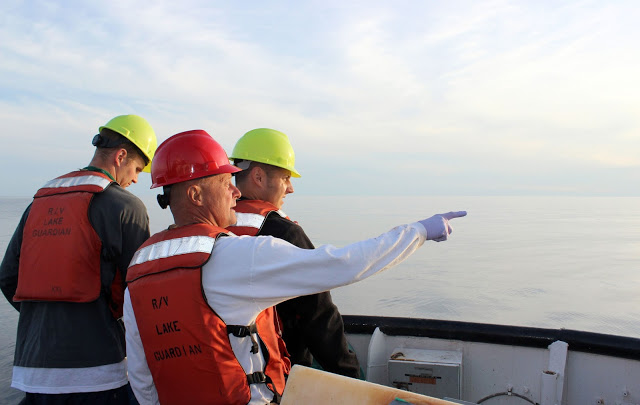 In July, 15 teachers from the Great Lakes region spent a week aboard the U.S. EPA research vessel, the Lake Guardian, on Lake Michigan, learning from scientists, Sea Grant specialists, and each other.
Mike Stoehrmann of Humphrey Middle School in Bolingbrook, Illinois (on the right) was featured this week in a Chicago Tribune story about his experience.
Mike is joined here by teachers John Gensic and Jed Freels, left and center.
Photo by Allison Neubauer