Posted December 8th, 2015 in
News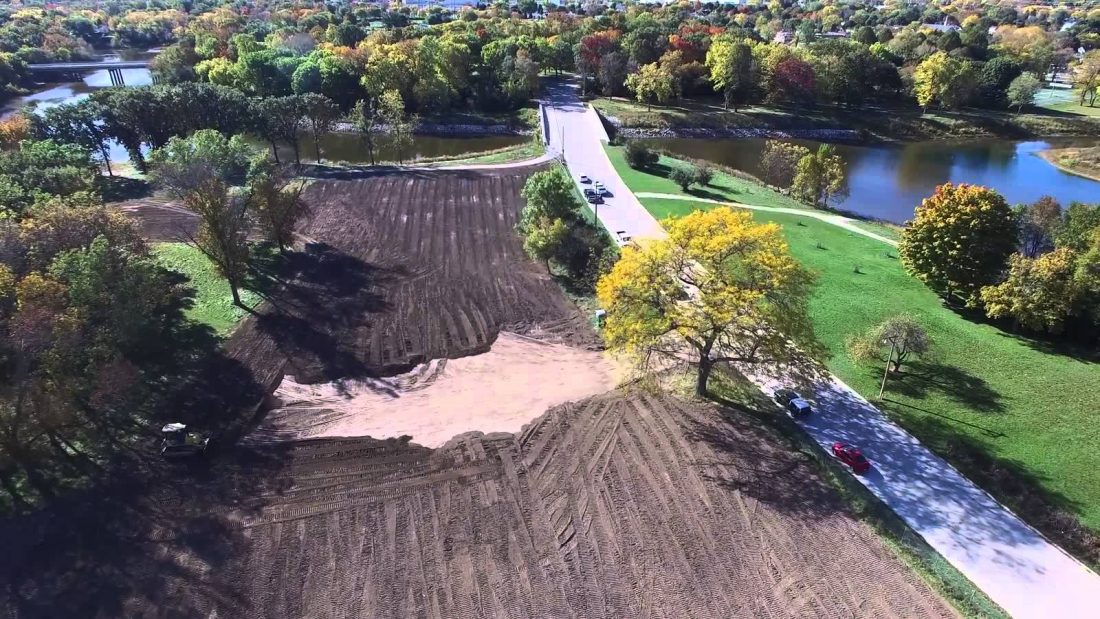 This drone tour of the newly-restored Milwaukee River is a delightful ride. As you watch this video, you may be surprised to know that before the Great Lakes Legacy Act cleanup project, that this part of the river contained 70 percent of the river's PCB contamination.
The drone floats over lovely Lincoln Park, which is one of the largest parks in Milwaukee. It sits adjacent to an interstate, which interestingly is one of its charms. A focus group participant described it this way–"It's one of the things we love. You go out and see the freeway lit up with all of nature."
The remediation of Lincoln Park occurred in two phases from 2011-2015 with the last bucket of contaminated sediment removed in September. The first phase of restoration also ended this fall with 11 acres successfully restored. Phase 2 restoration is next.
All of these efforts generated so much interest in the park that neighborhood residents formed the Friends of Lincoln Park, helping host almost 10 events in their first year.
Many park neighbors have expressed how much more beautiful the park is. After shrubby invasive species were removed, the can see native wildflowers, the water, and an island! In fact, that there was an island there at all surprised many neighbors!