Posted April 15th, 2015 in
News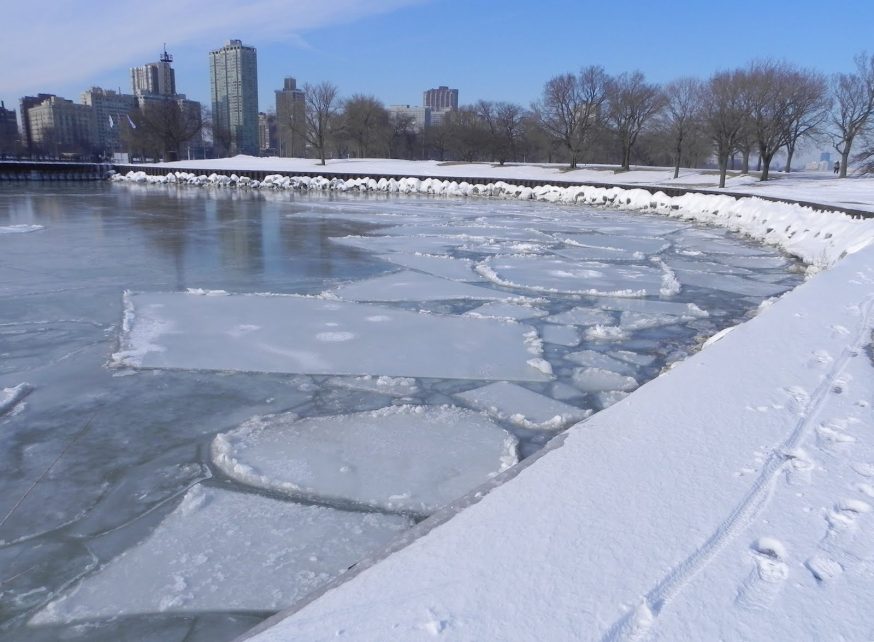 With spring in full swing, ice cover on the Great Lakes is down to about 20 percent. But it wasn't that long ago that the news was abuzz with the possibility that 2015 would break a record held for nearly four decades. I
n the end, coverage this winter topped out at roughly 89 percent—not enough to beat the 94-percent record set in 1979.
But that isn't to say that this wasn't a record year. In fact, it was the second winter in a row that more than 80 percent of the basin was under ice. That hasn't happened since the 1970s
.
What makes this record even more surprising is that it ended
decades of declining ice cover
. The culprit for the switch was a persistent weather pattern that brought colder-than-normal temperatures to the eastern U.S.
"The last two years are a great reminder of the role seasonal variability plays in total ice cover," said
Molly Woloszyn
, IISG extension climatologist. "Warmer global temperatures could mean less Great Lakes ice cover overall, but there will still be winters with higher-than-normal cover thanks to seasonal changes."
The recent spike in ice cover has had major economic and environmental repercussions. Thick sheets of ice continuing into spring hinder shipping, as the
icy traffic jam
on Lake Superior last week proved.
Ice also slows down evaporation, leading to higher spring and summer water levels. Due to this year's extensive ice coverage, the Army Corp
s of Engineers predicts that Lake Michigan will be 14 inches higher this summer than last year—8 inches above its historical average. And the story is similar on the other lakes.
It's too early to tell whether there's another icy winter in our future. Perhaps the biggest unknown centers around El Nino. If this global weather event occurs in 2015, we can expect higher temperatures and less ice. Otherwise, we may be looking at
year three of more than 80 percent ice cover.