Posted June 22nd, 2015 in
News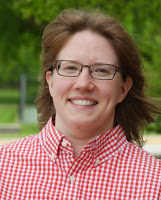 Erin Knowles
, a familiar face at IISG, has started a new role as a communication specialist. Her efforts will be focused on overseeing social media and digital strategy for the organization as a whole. Up until recently, she was the media specialist on the pollution prevention team.
Erin also brings a wealth of experience as a freelance writer and photographer to the social media position. She received a Master's degree in public health from Boston University.
Be sure to follow, like, tweet, share, tag, post, link, pin, ping, poke, and visit everywhere we are! See the icons below.