Posted March 25th, 2020 in
Aquaculture
,
Climate Ready Communities
,
Featured
,
Healthy Waters
,
News
,
Program
,
Recreation & Tourism
,
Stormwater & Green Infrastructure
,
Sustainable Community Planning
,
Water Supply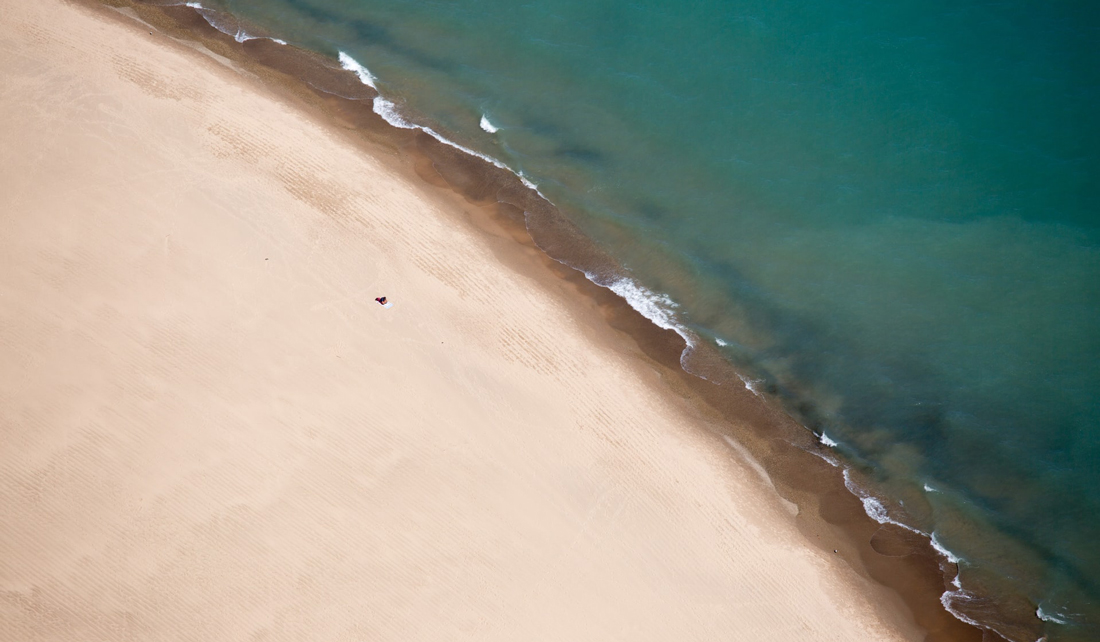 (Unsplash Photo/Timon Studler)
Every three months, we publish highlights of our latest news stories, publications, podcasts, an update from the director, a fun feature photo, and more. Find the first issue of Illinois-Indiana Sea Grant News for 2020 below. If you would like to subscribe to the newsletter and automatically receive it when it's published, please email iisg@purdue.edu to be added to the list.
Illinois-Indiana Sea Grant News

From the Director

Update from Dr. Tomas Höök about Sea Grant's budget, IISG's economic impact, and research on high lake levels and coastal erosion. Read more

---

Water affordability report helps inform new Chicago water billing policy
From 2008 to 2018, the average residential monthly water rate almost doubled in Chicago, and costs are rising nationwide. If water rates continue to increase, economically vulnerable households may struggle to pay for this most basic necessity of life. IISG joined with the Metropolitan Planning Council (MPC) and Elevate Energy to better understand water affordability issues in northeastern Illinois and to help utilities find ways to address these issues in their communities. Read more

Social norms help motivate people to adopt practices that protect water quality
Despite good intentions, many of us don't necessarily change our behaviors to help protect the health of local waters. What would make the difference? Illinois-Indiana Sea Grant researchers combined social science and biophysical data to understand the likelihood that residents of northwest Indiana would implement practices that can be beneficial to water quality. Among other findings, the research team found that people are more likely to adopt a conservation practice if it is something their friends or neighbors are doing. Read more

Purdue Extension Land Use Team launches American Citizen Planner program in Indiana
The American Citizen Planner – Indiana program, which provides training in core competencies for public planning officials, is now being offered twice per year. The online training program is designed to help those serving on plan commissions and other volunteers interested in community planning understand the roles and responsibilities of public officials, community residents and developers in the planning process. It also helps participants understand how planners implement comprehensive plans. Read more

Microplastics may increase the risk of PFAS entering the Lake Michigan food web
Ever-present in our world, it's not surprising that plastics have been found in waterways virtually everywhere, mostly showing up as microplastics. Another group of contaminants, PFAS (per- and polyfluoroalkyl substances) are, likewise, being detected in the environment all over the globe. All of these contaminants pose concerns on their own, but now research funded by Illinois-Indiana Sea Grant has found that PFAS can stick to microplastic particles in the water, increasing the likelihood that they will end up in the food web. Read more

---

Dr. Stuart Carlton has started a new monthly podcast called "Teach Me About the Great Lakes." The purpose of the podcast is to help Stuart—a social scientist who grew up in the South near the Gulf of Mexico—learn about the biology, ecology, and natural history of the Great Lakes. Episodes below.

They're Also Called Nurdles
Microplastics. What are they? How do they affect fish and people? What can we do to help prevent adding more microplastics to our waters? We talk with special guests Carolyn Foley and Sarah Zack to find out what researchers know so far about this contaminant. Listen now

Limnologists Make Up Lots of Words
The Great Lakes are the largest freshwater system in the world with 20% of Earth's freshwater residing in the five lakes. But how did they form? We talk with Dr. Michael Twiss a limnologist and professor of biology at Clarkson University—about how and when the Great Lakes were formed, in a discussion that covers billions of years in dozens of minutes. Listen now

It Would Have to Be the Perfect Rock
Loreen Niewenhuis is an author and adventurer who spends her time walking in and around the Great Lakes. We talk about her walk around Lake Michigan, her island adventures, and the importance of shoes with a good toe box. Listen now

That Long Fetch Setup
During the winter, our minds naturally turn to the cold and snow because it's, well, cold and snowy. But what causes the most extreme cold and snow? We talk with Tom Coomes, chief meteorologist for ABC 57 in South Bend, Indiana. Coomes explains the polar vortex, lake-effect snow, and the importance of learning from your mistakes. Listen now

---

Ecosystem Services Valuation in the Indiana Coastal ZoneEcosystem services valuation allows decision makers to better address resource management challenges and communicate how actions can negatively or positively affect the public. This manual introduces the concept to coastal zone managers, policymakers, and valuation practitioners. View publication
Water Affordability in Northeastern Illinois: Addressing Water Equity in a Time of Rising CostsThis report represents an important first step in quantifying the extent of the water affordability problem in northeastern Illinois, and exploring strategies for tackling this growing challenge. View publication
Walleye Aquaculture: Identifying Marketing and Production BarriersA summary of marketing and production barriers to walleye aquaculture production in Illinois and Indiana as determined during the first Walleye Aquaculture Working Group workshop. View publication
Great Lakes Region Climate Impacts and Outlooks ReportU.S. and Canadian Great Lakes region partners contribute to the publication of the quarterly reports. The next report will be released March 24. Subscribe to receive this report every quarter via email. View publication
Indiana Pond Fish: Species Identification CardsThis guide identifies commonly stocked fish and problem fish that may be encountered in Indiana ponds. It includes full-color pictures and information about sunfishes, other panfish, sport fish, catfishes and bullheads, carp, suckers and buffalo, and minnows and shiners. View publication

---

Note: Some or all events may be postponed or canceled due to the COVID-19 outbreak. Stay safe, and remember to wash your hands!

Spring Break Gardening
March 21, 9am-2pm. Elizabeth, IL. Keynote Address: "The Beautiful Way to Improve Water Quality"

World Water Day at Purdue
March 26, 3-7pm. Expert panel on water and climate change at 5:30pm

Natural Lawn Care Workshop
April 4, 10am-12pm. Lemont, IL.
April 11, 10am-12pm. Barrington, IL.
April 18, 10am-12pm. River Forest, IL.

Purdue Spring Fest
April 18, 10am-6pm. West Lafayette, IN. Stop by the IISG booth to learn about aquaculture and health benefits of eating fish

Emerging Contaminants in the Environment Conference
April 21-22. Champaign, IL. Presented by IISG and partners

Building an Equitable and Just Green Infrastructure Strategy and Workforce in the North Central Extension Region
April 28. Chicago, IL. Summit will feature experts in green infrastructure, stormwater, and social justice, and will overview the results of the team's green infrastructure community listening sessions. Attendees will work together to identify and prioritize opportunities for Extension and Sea Grant to help communities use green infrastructure practices to reach multiple societal goals

Sustainable Lawn and Landscaping Practices for Homeowners
May 20, 6:30pm. Antioch, IL.

International Association for Great Lakes Research Conference
June 8-12. Winnipeg, Canada. "Center for Great Lakes Literacy: Connecting educators and their students with Great Lakes science" presentation, "Using digital storytelling tools to communicate research to broader audiences" presentation

---

High school student Myles Williamson gestures at the NOAA Science on a Sphere® during a presentation on acid rain at the Museum of Science and Industry. This work was supported by NOAA's Environmental Literacy Program. (Museum of Science and Industry, Chicago)

Teens have been helping Saturday visitors to Chicago's Museum of Science and Industry learn about the city's climate and weather challenges. Using datasets from IISG and the Midwestern Regional Climate Center, they teach people about regional climate change using the museum's Science on a Sphere exhibit. This and other IISG stories have been highlighted on pages 9 and 12 of the NOAA Education Accomplishments Report.

---

Providing support to communities through training, tools, and engagement with cutting-edge research is part of the core mission of Illinois-Indiana Sea Grant. We also fully fund our own buoy program, providing boaters, swimmers, and other lake enthusiasts with real-time lake conditions. With your help, we can expand our programs. Give today

---



Illinois-Indiana Sea Grant is a partnership between NOAA, University of Illinois, and Purdue University. Illinois-Indiana Sea Grant uses research, outreach, and education to bring the latest science to Great Lakes communities and their residents. By connecting decision-makers with science, we help strengthen and preserve ecosystems and communities in southern Lake Michigan and beyond.
© 2020 Illinois-Indiana Sea Grant // EA/EOU
Illinois-Indiana Sea Grant
195 Marsteller Street
West Lafayette, IN 47907
765-496-6009