Posted June 17th, 2015 in
News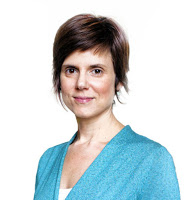 Abigail Bobrow joins Illinois-Indiana Sea Grant as a communication specialist. Abby will write about program news, research projects, and activities on the blog, through publications, and on websites.
Previously, Abigail was a part of the communication group at the University of Illinois Interdisciplinary Health Sciences Initiative (IHSI). There she wrote, photographed, and designed for the Cancer Community@Illinois, a program of IHSI.
Abigail has an extensive background in journalism, having worked at several newspapers throughout the Midwest. She received a dual Bachelor's degree in geography and studio art from Clark University in Worcester, Massachusetts.