Posted August 2nd, 2016 in
News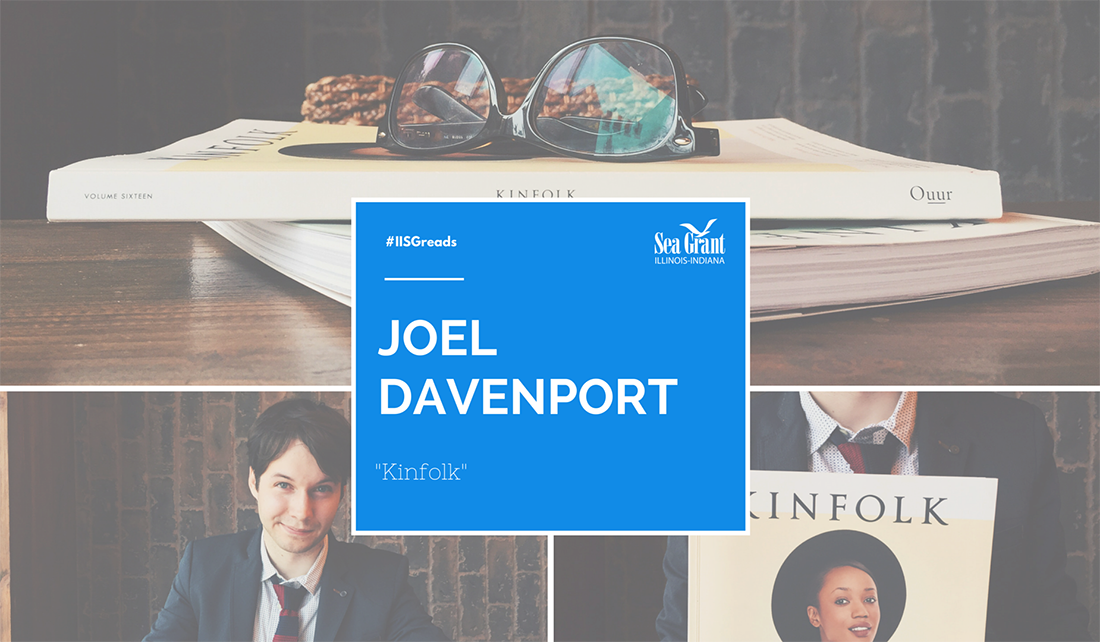 A brief review before we get started: Today we are excited to continue our journey known as #IISGreads here at Illinois-Indiana Sea Grant.  In the same vein as our #iamIISG campaign, this is our way of allowing our friends to get to know us a little better. As we said in the first post, "When we walk through the doors of our work, we don't just leave behind who we are in that moment. Everything that has come before defines us, in small and sometimes not-so-small ways." That still holds true today.
---
Today we're talking with our graphic designer, Joel Davenport, about some of his favorite reads.
What books are currently on your nightstand?
I don't have a lot of books around the house, to be honest. I move a lot, so my collection has been culled several times over. 
Among the survivors:
    –  A few Korean language books
     – "The Color Code" by Taylor Hartman
     – "The Five Love Languages" by Gary D. Chapman
     – "How to Get Ideas" by Jack Foster
     –  Several volumes of Kinfolk magazine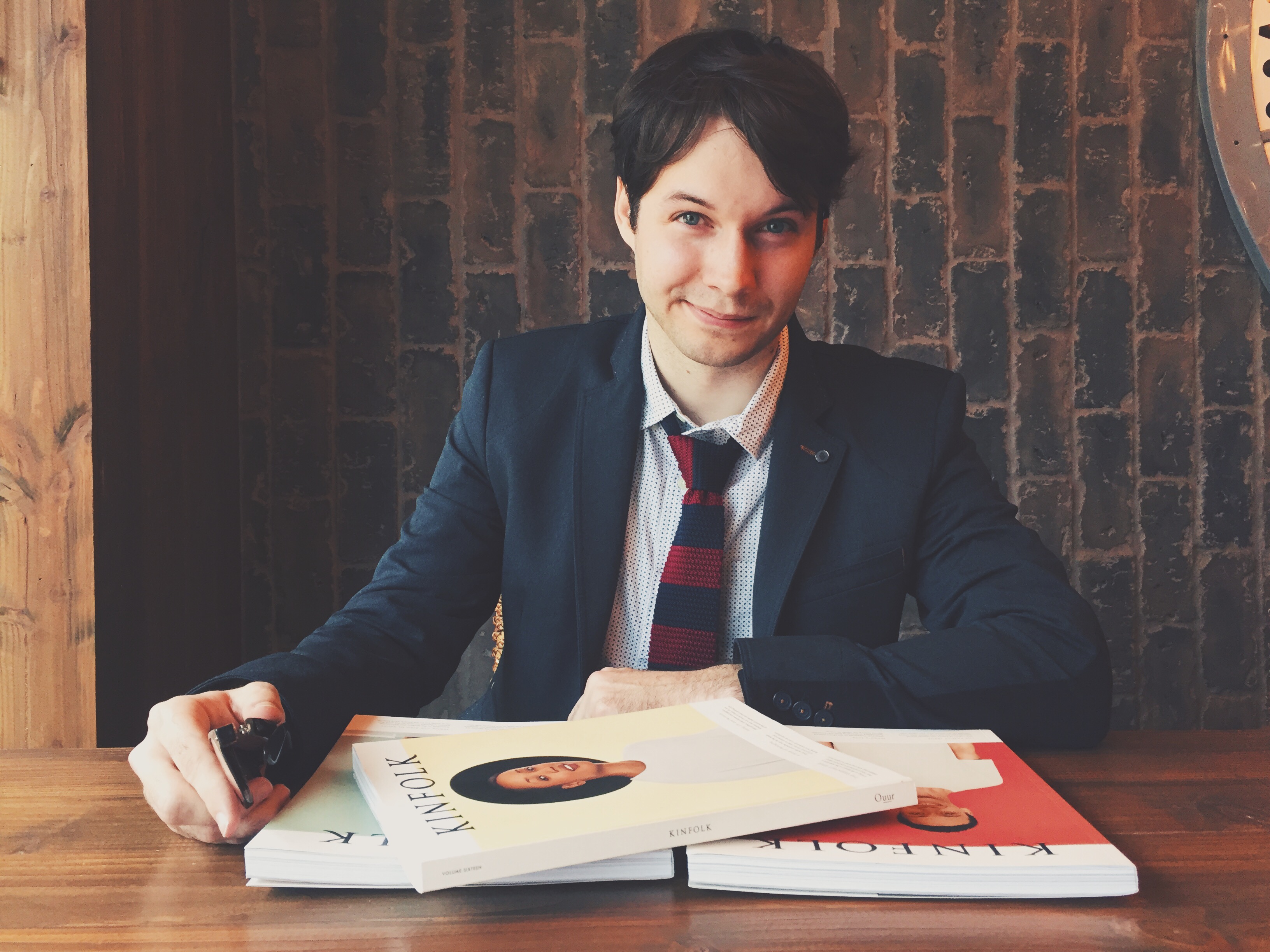 What is one of your favorite books (or any reading material)? 
That's a tough question to answer. By volume, the issues of Kinfolk probably stand out.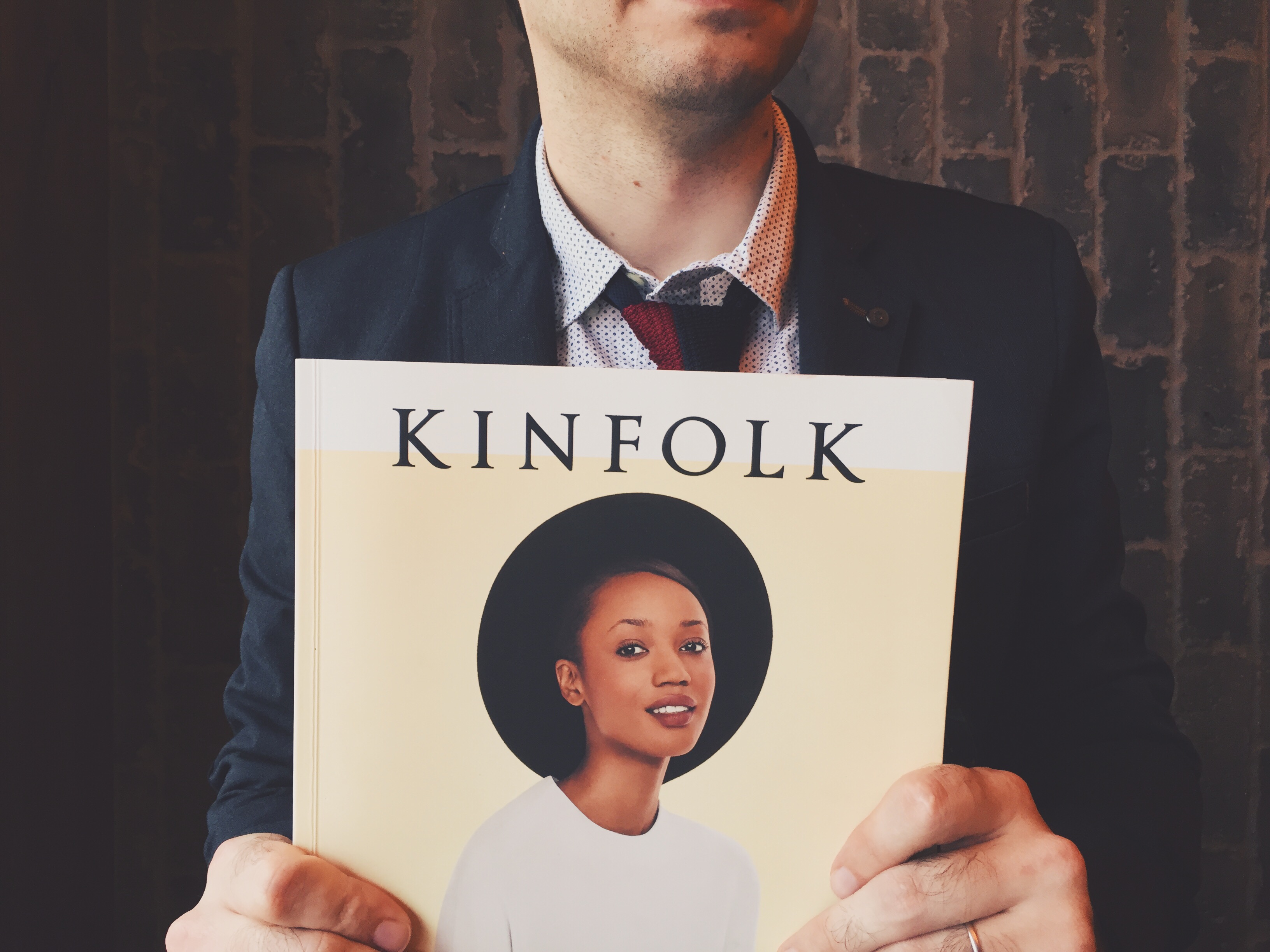 Why?
I find myself reading things because the illustrations are brilliant or the photography is compelling. Graphic design is visual problem solving—the "design" part of my job title has everything to do with planning and intention. I'll admit to reading whole articles in order to come closer to the thought process behind a graphic or to examine an artist's technique. I picked up Kinfolk to tear it apart and fell in love with it by accident.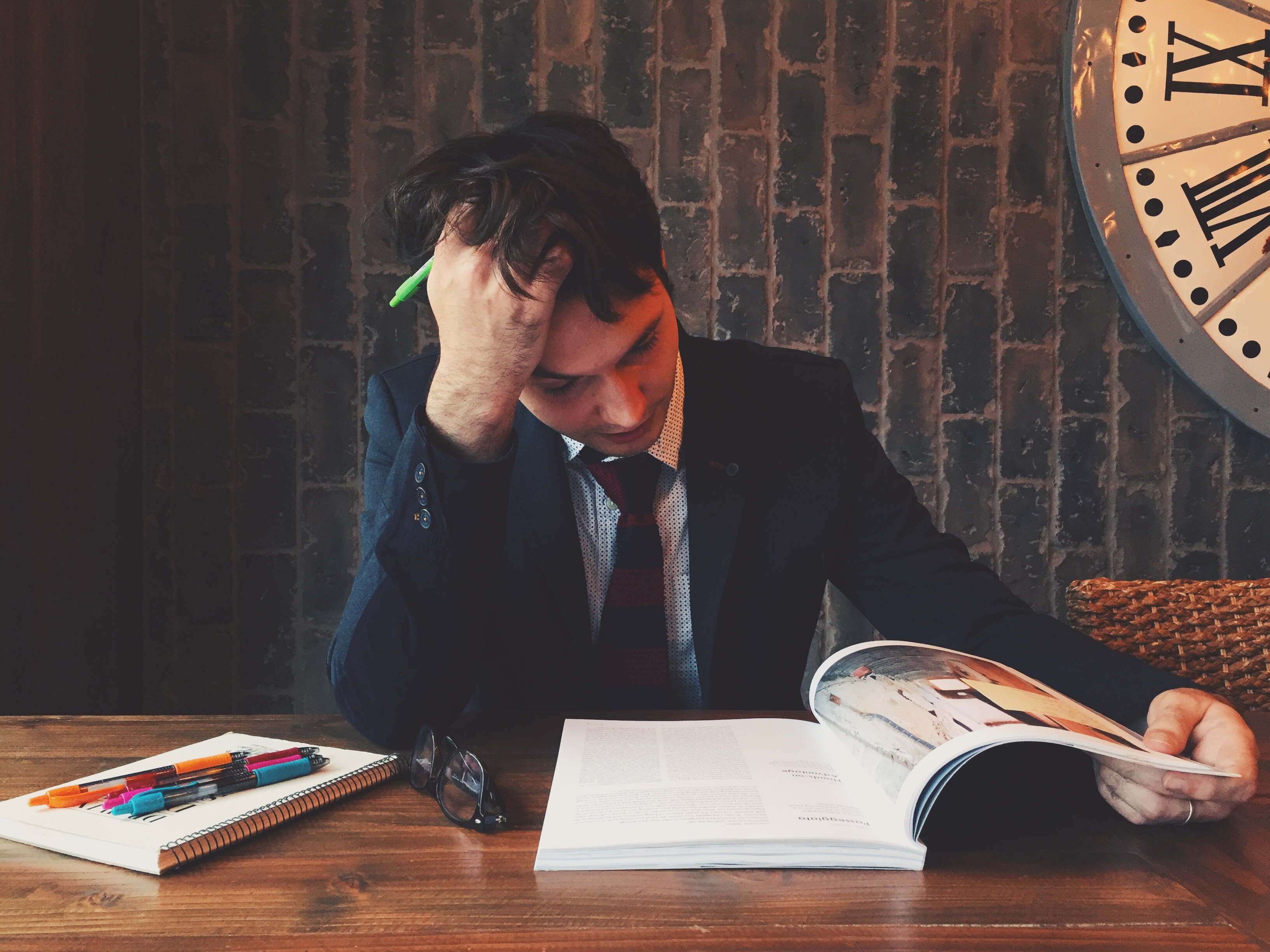 What is it about Kinfolk that speaks to you?
I admire Kinfolk magazine on several levels. It's beautiful to look at, it's well executed, and it's well written. It doesn't take any shortcuts or pander to any trends. I think it's the culmination of all these things that make it so charming. Kinfolk embodies certain standards of quality that are difficult to achieve. The magazine proves that negative space can be comfortable, great photos can hold their own, and collaboration can yield extraordinary results. It also reminds me that these things are worth fighting for.
The articles are fun to read too. Kinfolk is a "slow living" magazine, so topics range from cloud watching to eating with your hands. I think it's empowering. If you appreciate what you have in front of you, there are fewer conditions to being genuinely happy.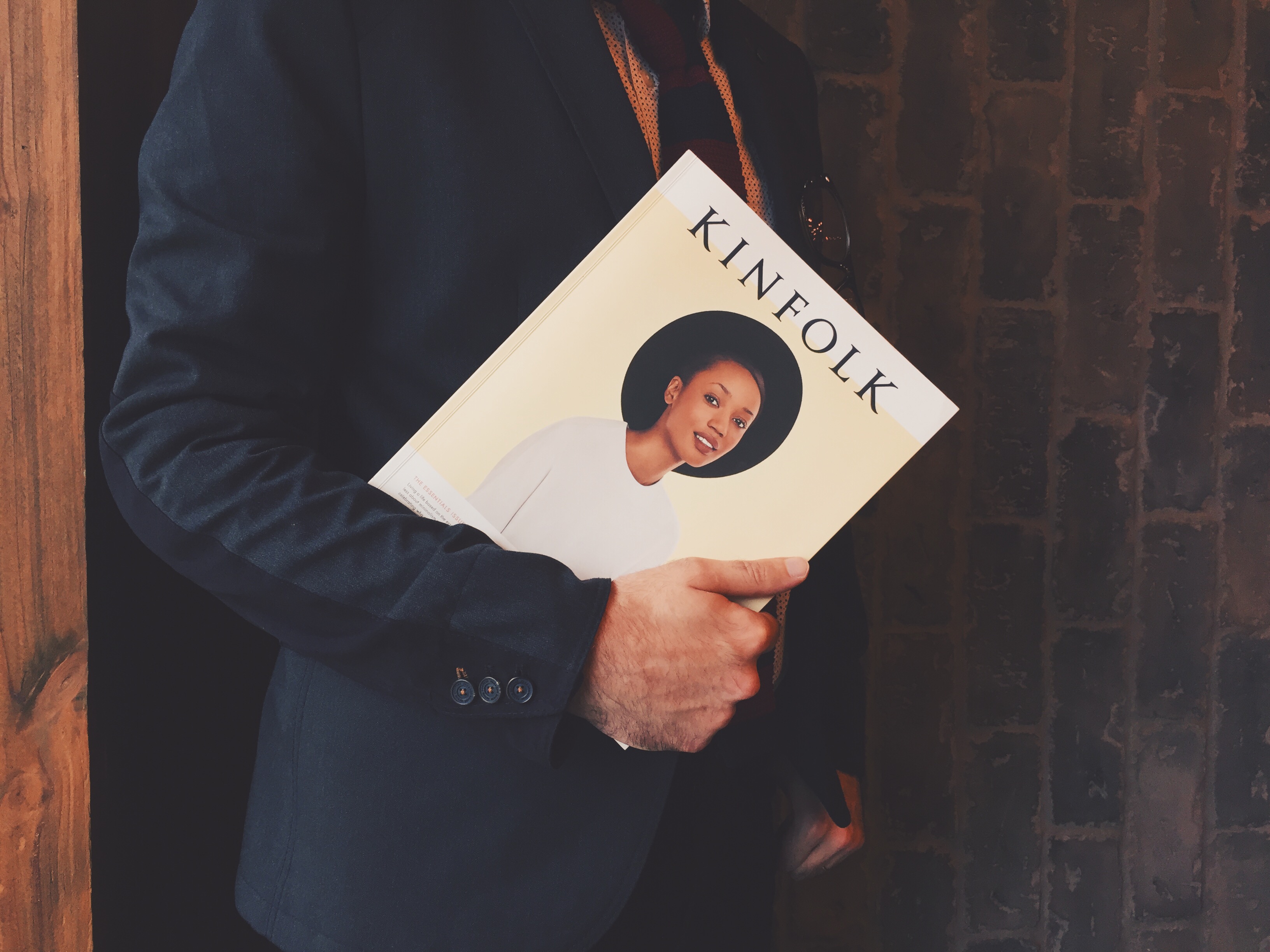 What are some of your favorite articles? Why?
Kinfolk takes simple things very seriously, often to humorous effect. There was recently an article called "Ode to Bread and Butter" in the recipes section.
I really enjoyed a portrait series entitled "The Best Medicine," which was a collection of people smiling and laughing. It's hard to believe that these are models in a studio because their expressions are so genuine—like close friends caught in a candid moment of joy.
Kinfolk also did an interview with the founder of The Cloud Appreciation Society. It was particularly silly but oddly satisfying. There won't always be a tropical beach to escape to, but clouds are everywhere.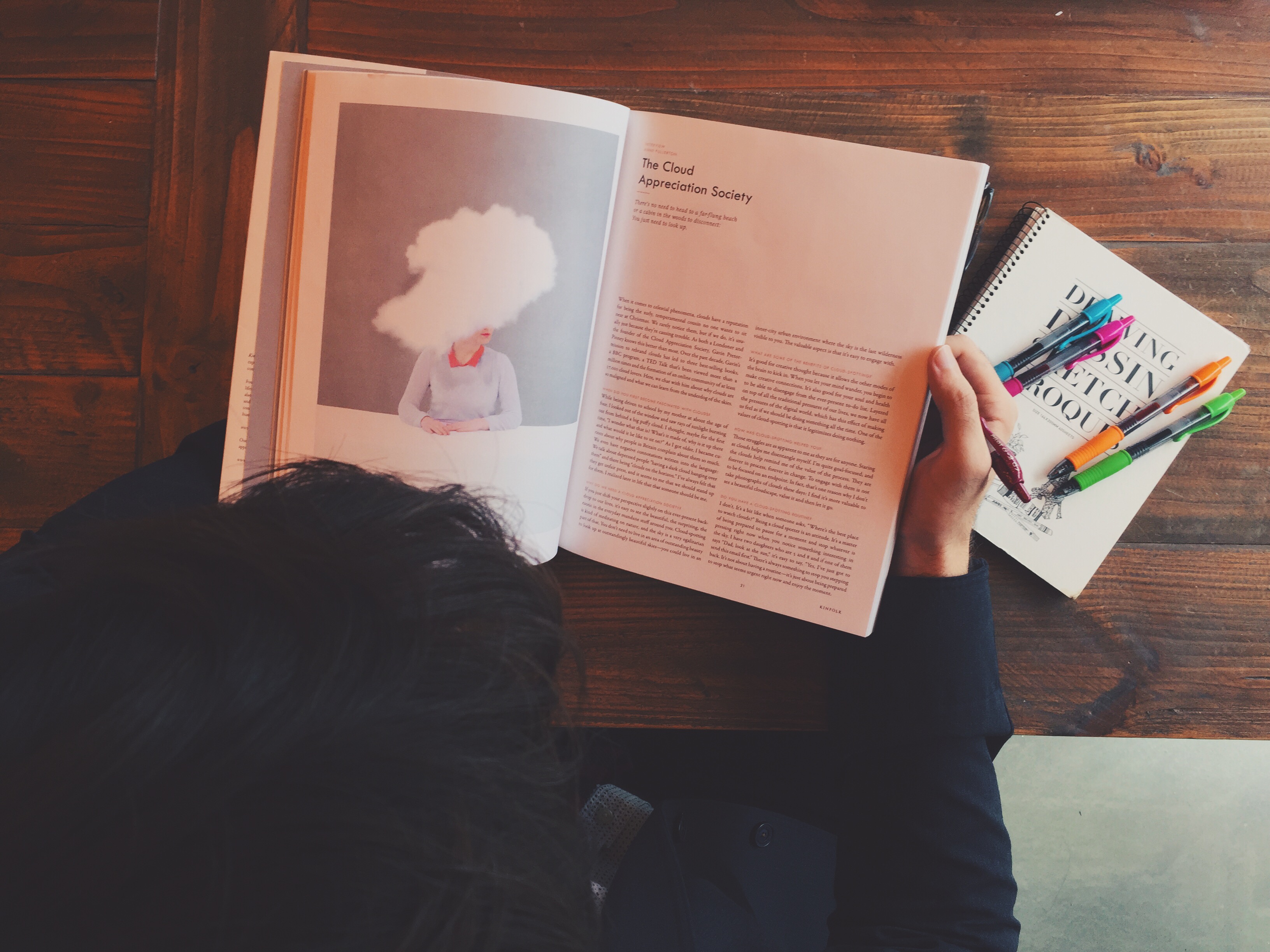 What would you say to someone when recommending Kinfolk?
The magazine takes ideas that are completely mundane and makes them into something exciting. Kinfolk isn't the paragon of design, but it does represent one strategy that works.
I keep them around because I like to look at them and it helps me cultivate a more positive outlook. Kinfolk is about identifying simple pleasures in life—which might be an argument against itself. You certainly don't need Kinfolk to love what you have or to live in the moment, but a little reminder never hurts.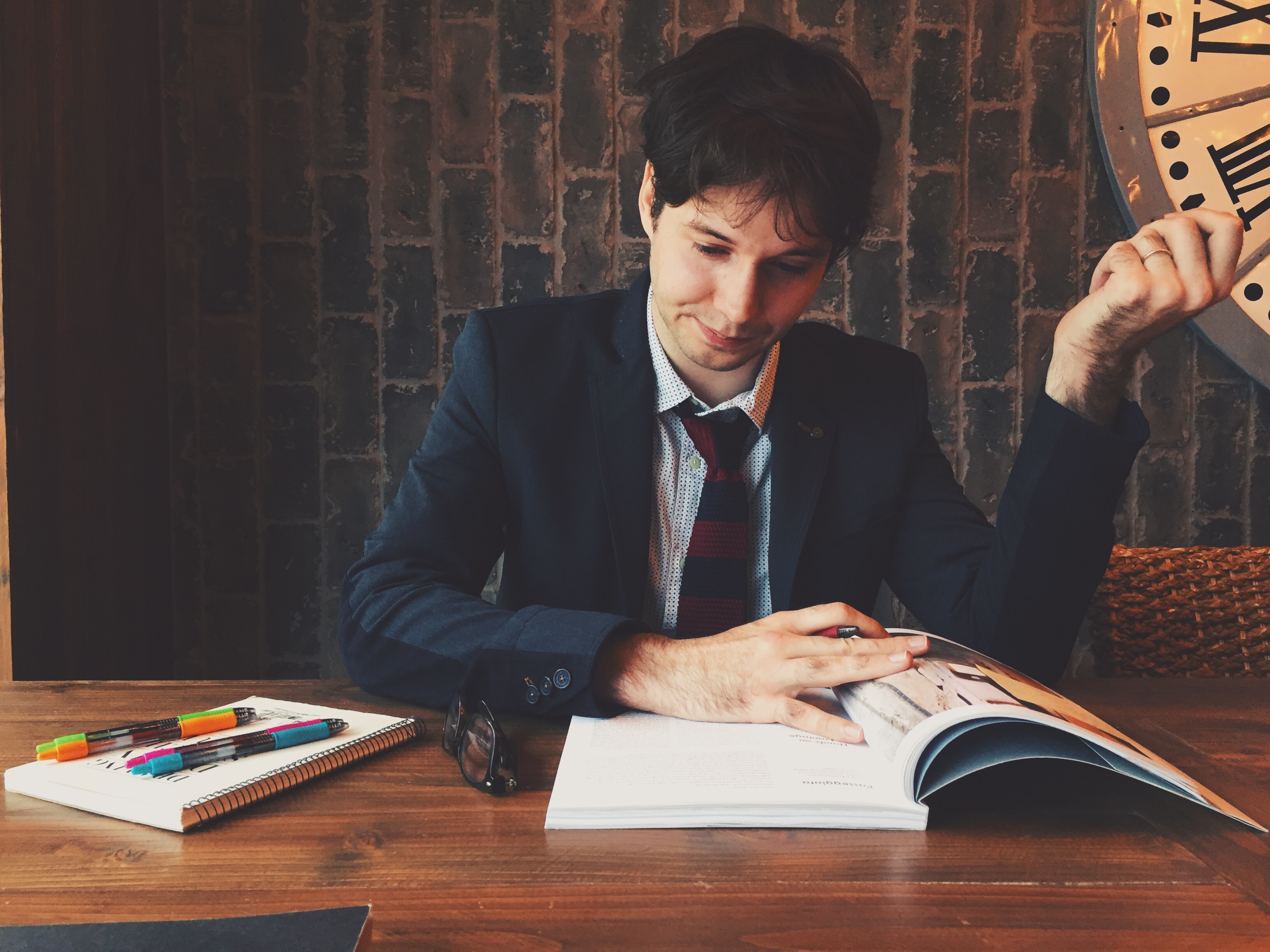 ---
Thanks, Joel!
We'd love to know: What books (or reads!) are YOUR favorite(s), or what works have impacted you the most? Connect with us in the comment section below or in Twitter with the hashtag #IISGreads to continue the conversation. Looking forward to seeing you there!
Illinois-Indiana Sea Grant is a part of University of Illinois Extension and Purdue University Extension.