Posted June 18th, 2012 in
News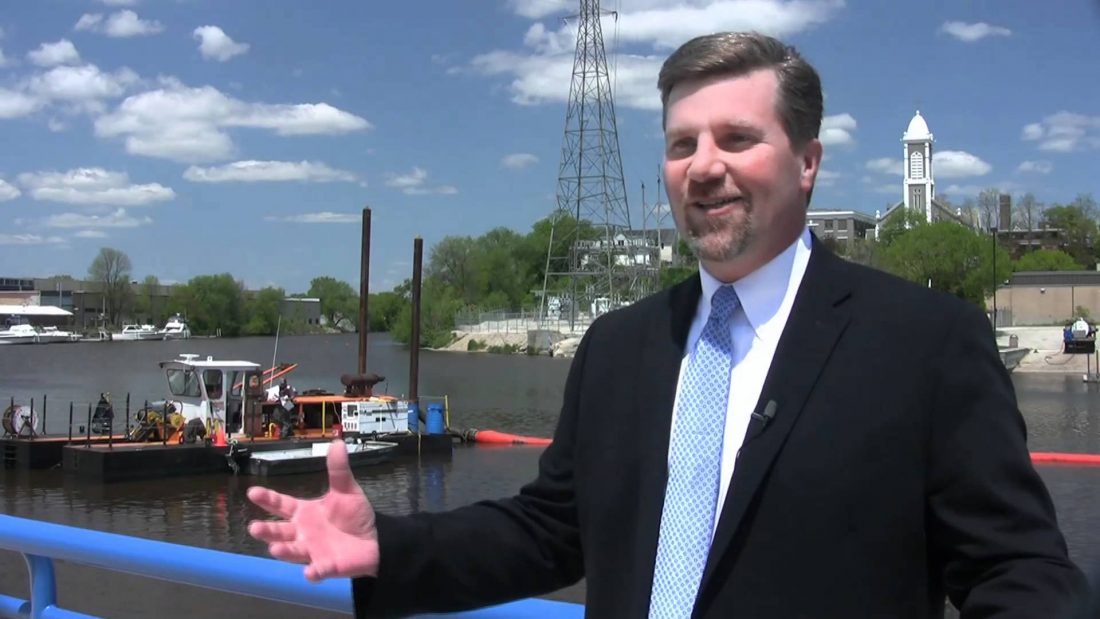 From the sheboyganpress.com
Work on the final steps to clean the Sheboygan River will begin next week with contractors moving in equipment and preparing the former Alliant Energy building parking lot as a staging area and sludge drying area.

Sludge from dredging the river between the Eighth Street bridge and the 14th Street bridge will be deposited at the site where it will be dried and then hauled to landfills.
Dredging work will begin after July 4, city Development Manager Chad Pelishek said. Read more.
IISG's Caitie McCoy has been very involved in the Sheboygan River AOC project, helping to provide information to the community and to all of the agencies and individuals involved in the project.
Working with project partners, she has developed a new publication that answers the most common and important questions that community members have had about the project. Available now for download, the pamphlet "A Cleaner, Deeper River Coming Soon!" addresses questions ranging from specific areas that will be dredged, disposal of the polluted materials that are removed, and positive impacts for wildlife and the community once the project is complete.
You can also see a short
video
that explains how the Sheboygan River cleanup will benefit the area. It was developed by Caitie and John Karl,
Wisconsin Sea Grant
videographer.