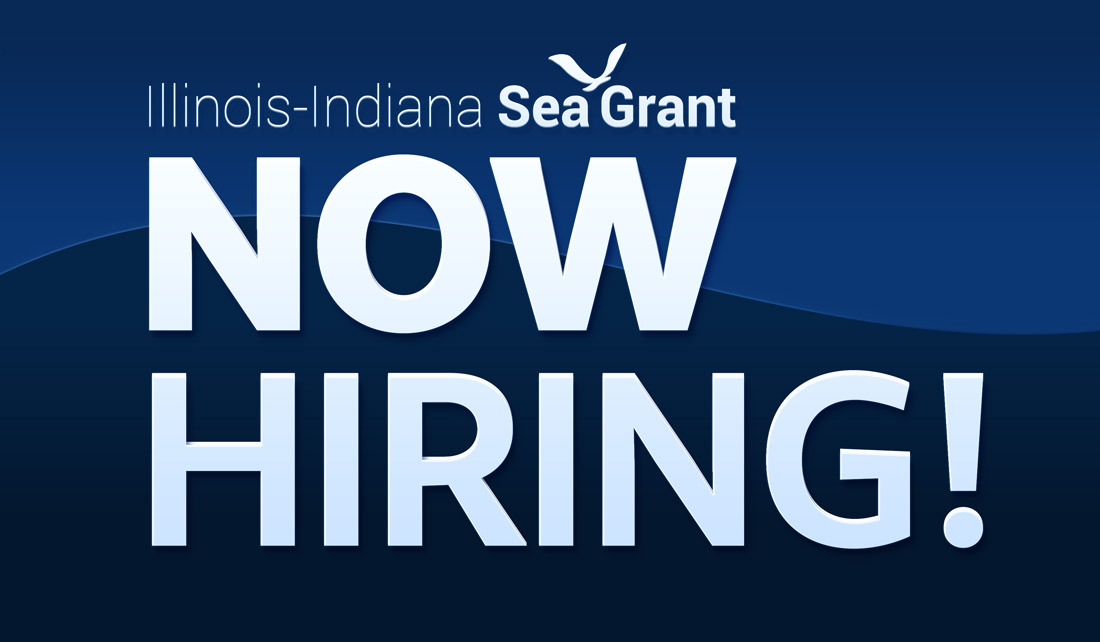 Illinois-Indiana Sea Grant (IISG) is seeking an hourly pollution prevention outreach assistant. This position is based out of the Chicago area, but the ability to telecommute is a plus and candidates will be considered from outside the Chicago area depending on the individual's experience and skills.
Possible job duties might include:
Conceptualizing, developing, designing, and maintaining outreach materials about pollution prevention topics (e.g., natural lawn care, microplastics, etc.)
Compiling and analyzing survey and focus group data
Leading pollution prevent outreach events
Working with IISG and University of Illinois Extension staff and partners to identify resource gaps and make resources available to users as appropriate
Participating in staff meetings/webinars and administrative tasks as an IISG staff member as necessary
Salary is $20/hr. This is a flexible, part-time, hourly position, with the possibility to work up to 24 hours/week. The position is funded for one year, with the possibility of continued funding.
Candidate Requirements
Required: Bachelor's degree in a related field; valid driver's license; experience working with the general public, community stakeholders, community organizations or other related entities; strong writing, social media, organizational, and people skills; ability to work independently.
Preferred: Graphic design and public speaking experience, ability to travel overnight, experience with qualitative data analysis.
Applications
Please submit a cover letter, resume or CV, and the names of two professional references as one PDF file to Sarah Zack at szack@illinois.edu. Questions about the position can also be directed to Sarah Zack at szack@illinois.edu; no phone calls, please. Applications will be reviewed on a rolling basis, and the deadline to apply is February 24, 2020.
---
Illinois-Indiana Sea Grant is a part of University of Illinois Extension and Purdue Extension.