Posted November 29th, 2016 in
News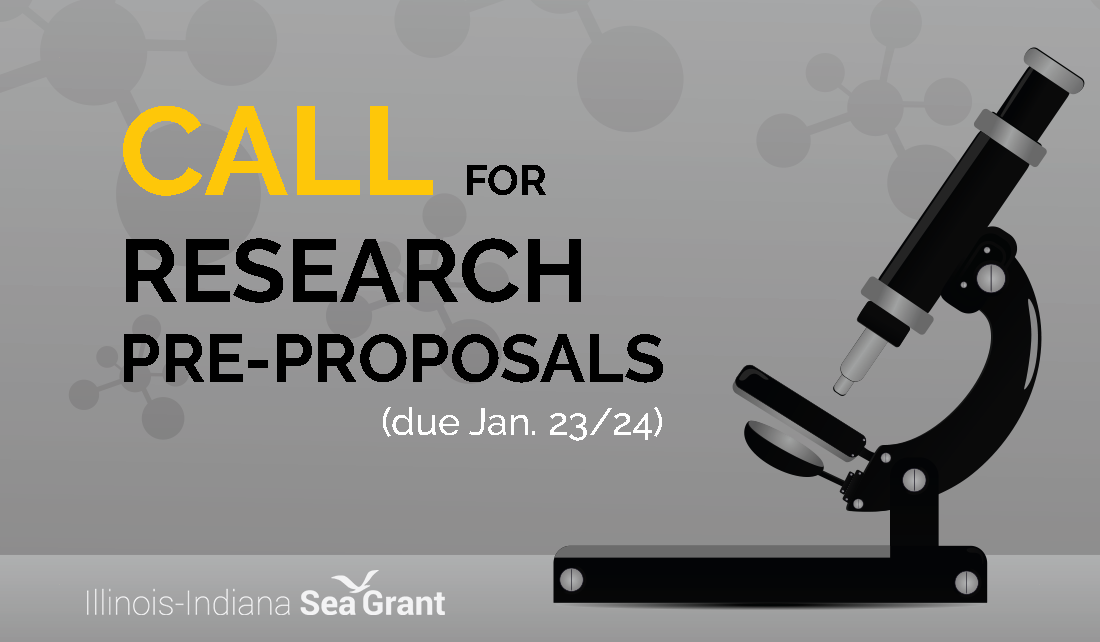 IISG is issuing two calls for research pre-proposals to address critical concerns facing Lake Michigan, and is hosting an informational webinar on December 9. Anyone who is considering submitting a pre-proposal in response to either RFP is invited to attend.
Research is to be conducted in the 2018–2019 biennium. Up to $100,000 per year for two years will be available for funding the Illinois and Indiana portion of projects. Illinois and Indiana primary investigators (PIs) must demonstrate a match of at least 50 percent (one non-federal dollar for every two federal dollars requested). PIs may submit to either the IISG-only request for pre-proposals, or to a special joint RFP between IISG and Wisconsin Sea Grant.
For the IISG-only RFP:
Proposals should address at least one of the four National Sea Grant Program focus areas: healthy coastal ecosystems; resilient communities and economies; sustainable fisheries and aquaculture; environmental literacy and workforce development. In particular, we seek to fund original research projects within one or more of the following themes:
Southern Lake Michigan region coastal planning
Innovative approaches to managing and capitalizing on environmental resources
Economic value of Lake Michigan coastal areas
Pre-proposals must be received by 6 p.m. EST (5 p.m. CST) on January 23, 2017.

The full request for pre-proposals can be found at http://www.iiseagrant.org/research/IISG_2016RFP.pdf.
For the joint RFP between IISG and Wisconsin Sea Grant:
Proposals should examine trends in the supply, demand, and policy issues relevant to sourcing locally-produced fish and seafood by individual consumers, restaurants, institutions, and markets in the Midwest. Priority research areas include:
Assessment of local food systems and the feasibility of integrating locally-produced seafood, especially in urban centers
Analysis of social, economic and/or policy opportunities and challenges to the development of a locally sourced seafood market into local food systems
Identification of policies or management actions needed to catalyze seafood market development into local food systems
Identification and assessment of education, outreach, and/or social initiatives needed to encourage the demand for locally-produced seafood, primarily aimed at local consumers, targeting restaurants, institutions, and permanent and seasonal markets
Pre-proposals submitted to this joint RFP must demonstrate plans for collaboration between at least one Illinois- or Indiana-based researcher and at least one Wisconsin-based researcher. The deadline for submission to both programs is 4 p.m. EST (3 p.m. CST) on January 24, 2017.
The full RFP can be found at: http://www.iiseagrant.org/research/IISGWISG_2016RFP.pdf.
For more information, contact Assistant Research Coordinator Carolyn Foley (cfoley@purdue.edu, 765-494-3601.
Illinois-Indiana Sea Grant is a part of University of Illinois Extension and Purdue Extension.