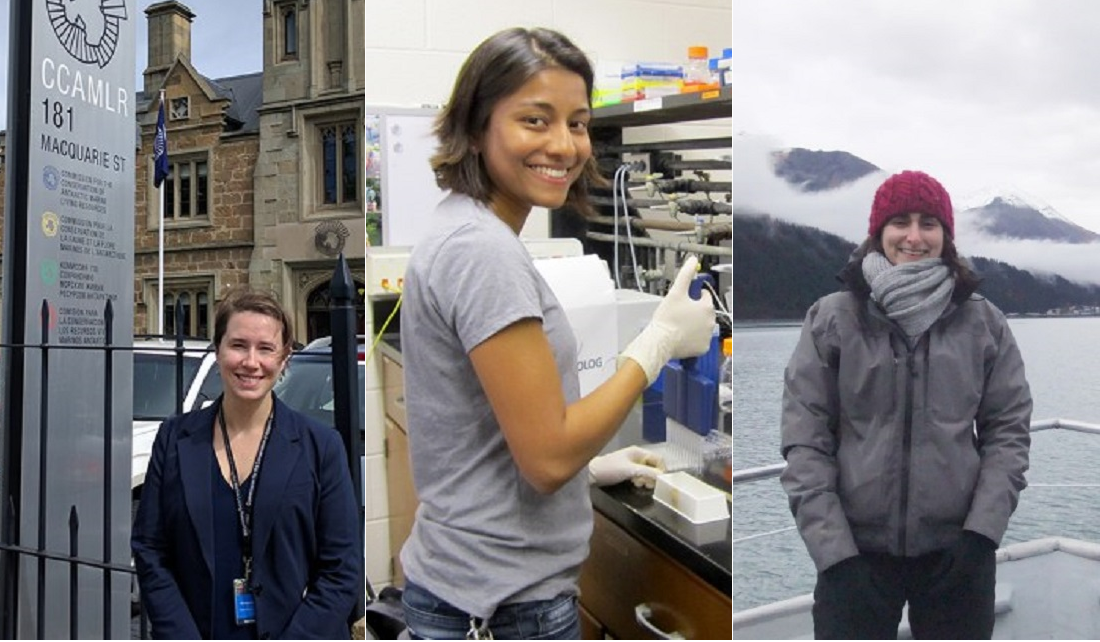 Angela Archer, IISG fellowship program leader, is ready to talk with you about possible career opportunities, especially if you want to put that degree to use in environmental sciences, fisheries science or public policy. Illinois-Indiana Sea Grant has many fellowship opportunities and Angie is here to help in your search.
For graduate students interested in public policy, you can apply for national and regional fellowships. The John A Knauss Fellowship, sponsored through the National Sea Grant Office, will take you to Washington D.C. to explore the intersections of science and public policy. It is a year-long fellowship that put you in midst of the federal government. In partnership with Sea Grant, the Great Lakes Commission (GLC) places a fellow in Ann Arbor, Michigan to engage in another "science meets policy' opportunity related to environmental quality and sustainability of Great Lakes states. Like the Knauss fellowship, the GLC-Sea Grant fellowship is a one-year term.
The National Marine Fisheries Services (NMFS)-Sea Grant Joint Fellowship Program has two opportunities for funding, Population and Ecosystem Dynamics and Marine Resource Economics. These two- or three-year fellowships will pair you with a NOAA mentor who may have access to data sources and laboratory space in a NOAA Fisheries research facility. This program requires executed budgets for your application. Contact Angie for assistance.
Lastly, the NOAA Coastal Management Fellowship program has expanded. Now you can apply for nine fellowships instead of six, as in previous years. The program has joined with NOAA's Digital Coast website to include its three fellowship positions, which before this year were offered separately. Now you can apply for both at one time! Visit the NOAA Coastal Management website for a list of funding agencies. All nine fellows will serve for two years.
Deadlines for applying for these fellowships vary, but are in early winter. For more information, visit the IISG Fellowship page to see these programs at a glance. Or contact Angela Archer at 765-496-3722 or amcbride@purdue.edu if you have questions or would like further information.