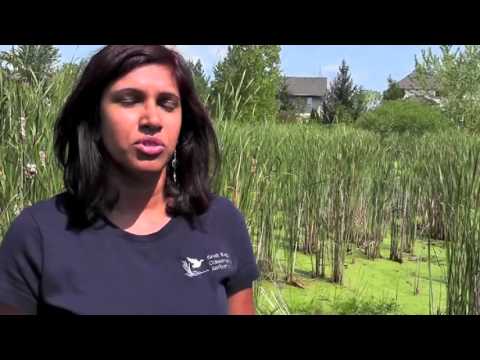 Algal blooms – large, rapidly growing areas of algae – are a major problem for lakes. They can reduce the amount of oxygen and nutrients available for fish, plants, and wildlife, and they can also contain or create toxic conditions.
Numerous programs, including our Lawn to Lake initiative, have sought to inform people about the dangers posed by algae, and steps that everyone can take to help stem their formation and growth. The Windsor-Essex County Environment Committee recently produced a video that can be found on YouTube, and that provides a great introduction to the issues that algae can present.
"A new video onYouTube is encouraging local residents to do their part to reduce blue-green algae in our lakes by maintaining septic systems, mulching grass to avoid using lawn fertilizer and using rain barrels and phosphate-free detergents.

The educational video is more than five minutes long and is called Overload: Lake Erie Blue Green Algae. It was done by the Windsor-Essex County Environment Committee in partnership with the Essex Region Conservation Authority and the International Joint Commission. ERCA also has fact sheets on its website that answer common questions on blue-green algae and phosphorus."
Read more about the joint project at the Windsor Star link above, and be sure to visit our Lawn to Lake page for more information about how simple lawn care steps can help protect local and regional water resources.