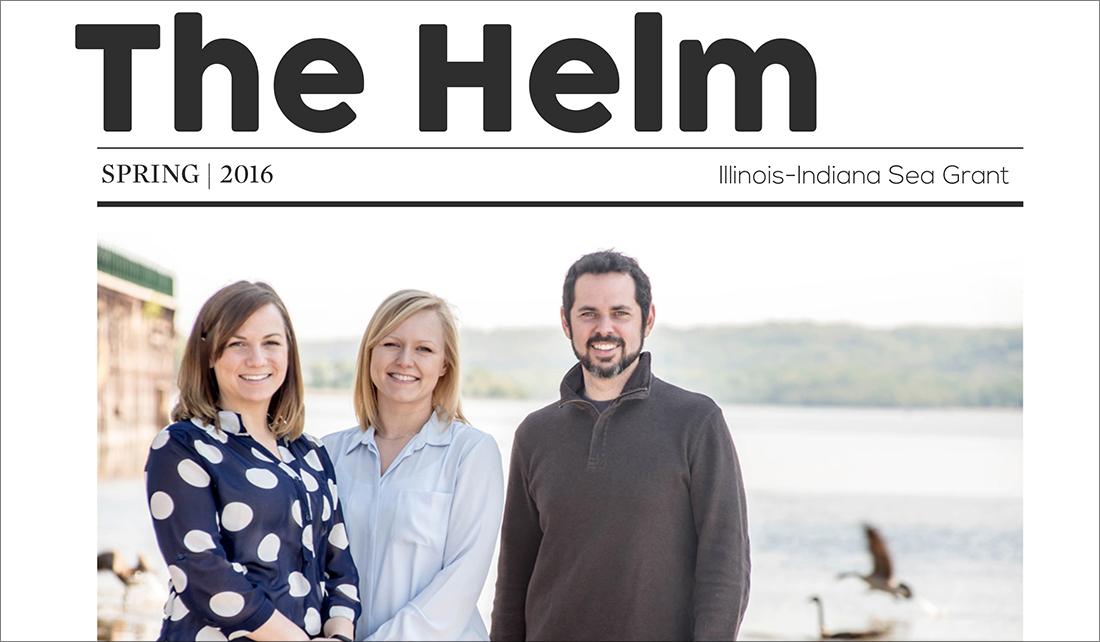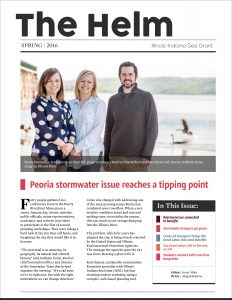 Check out the latest issue of The Helm now available in print and online.Highlights include: the use of Tipping Points and Indicators to help Peoria, Illinois with combined sewer overflow; the reasons behind why people use rain barrels; the benefits and risks to crude oil transportation in the Great Lakes; the launch of the AIS website TakeAIM.org; and a brand new curriculum based on our buoy data, Lake Michigan by the Numbers.
You can subscribe to our e-newsletter to make sure you never miss an issue, and you can always view past issues of The Helm here.
Illinois-Indiana Sea Grant is a part of University of Illinois Extension.