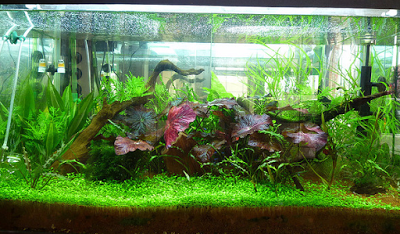 Don't worry if you missed the original broadcast of the two most recent aquatic invasive species (AIS) webinars, because now you can watch them any time on the AIS organisms in trade page on the IISG website.
"Nab The Aquatic Invader," features two IISG educators, Kirsten Hope Walker and Allison Neubauer, who discuss AIS, the problems they can cause, and how teachers can help prevent their spread.
Greg Hitzroth
, AIS outreach specialist at IISG, leads "Keeping Your Aquarium Free of Aquatic Invaders." In this webinar, he talks about how species go from being simply aquatic species to aquatic invaders, how invasive species are accidentally and intentionally spread from aquariums to waterways, and what hobbyists can do to help prevent the introduction of novel aquatic species.
The Great Lakes Sea Grant Network Organisms in Trade project hosted these webinars along with two previous ones that are also available on the 
AIS web page
.