Posted November 28th, 2016 in
News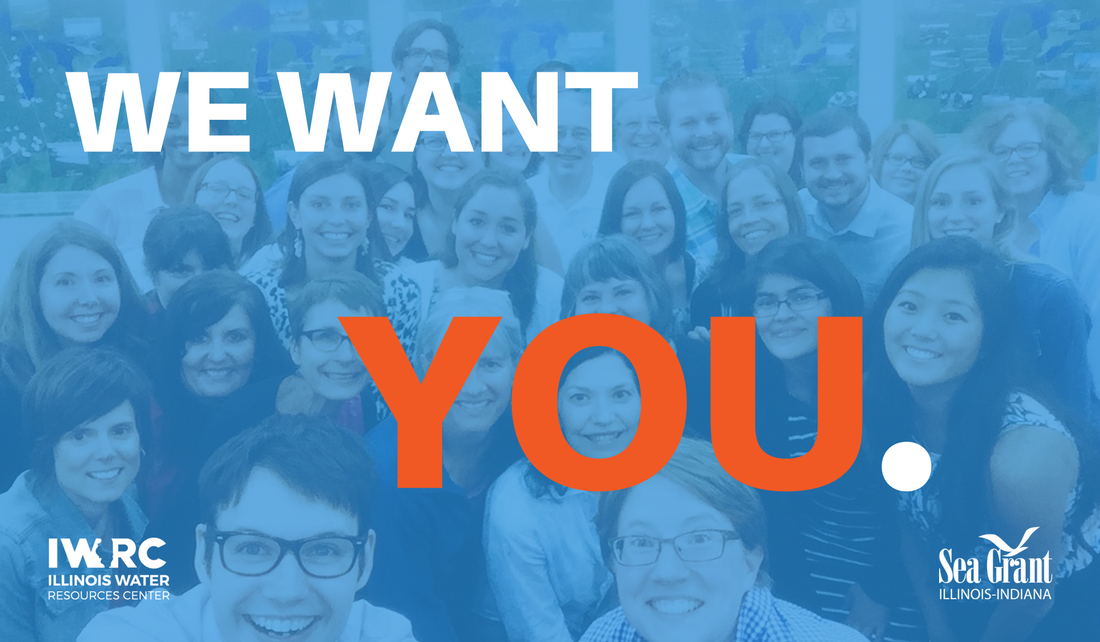 Apply to join
Illinois Water Resources Center
(IWRC) and IISG to manage science communication programming for IWRC research and outreach programs. This position will also work with the IISG communication team based on the applicant's skills and experience.
Some of the focus areas include: drinking water, water quality, private wells, storm water management, as well as other areas related to IWRC and IISG research and outreach programming. The position includes using print, web, social media, and video. Coordination of timelines, personnel, and competing projects will also be required. Some travel may be required.
Find the full job description at bit.ly/IWRC_IISG_SciCommCrdntr.
Illinois-Indiana Sea Grant is a part of University of Illinois Extension and Purdue Extension.