Skip to content
Buoys and Thermoclines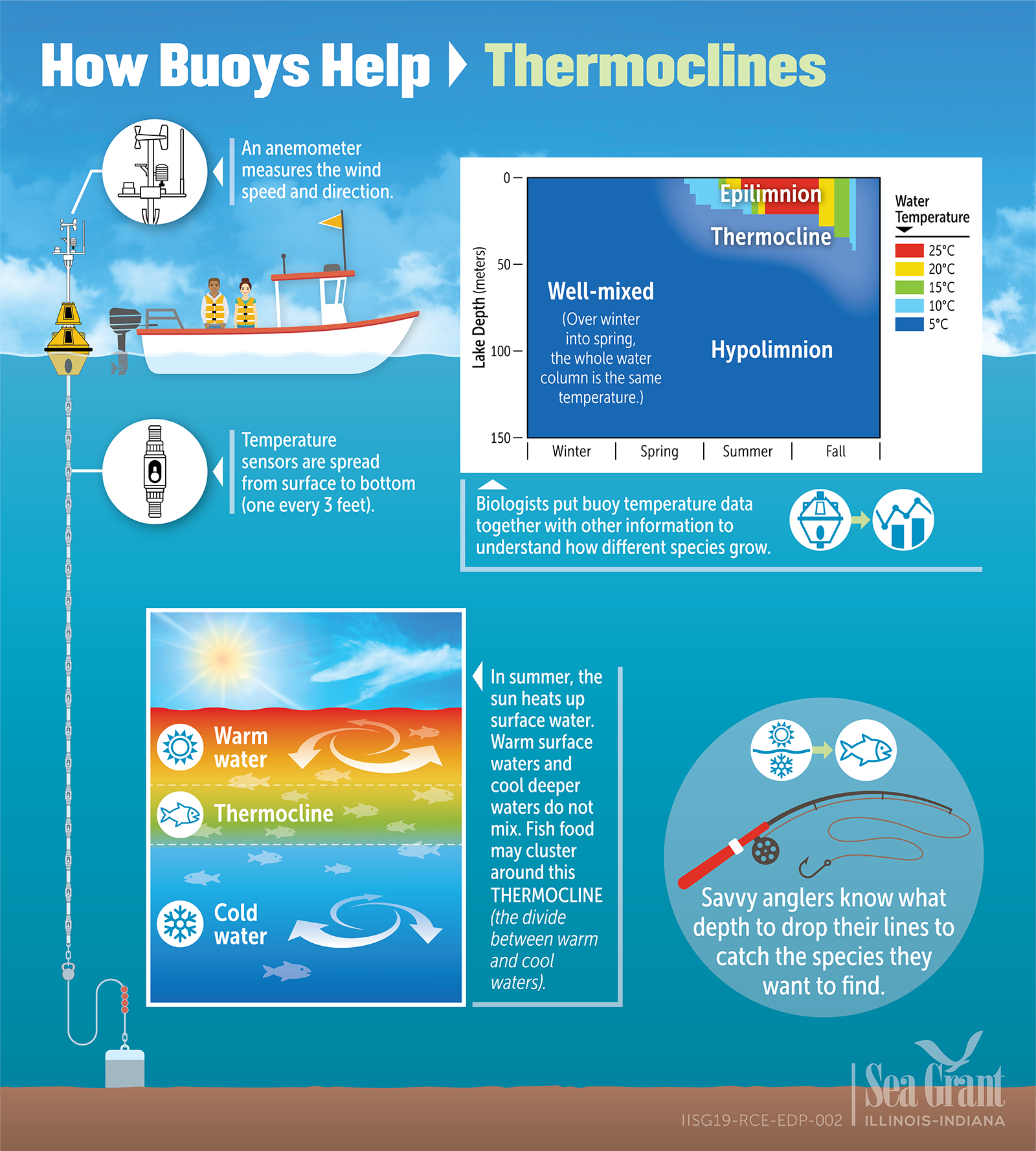 View at a larger size.
Related Projects
The Angler Archive provides easy access to long-term recreational fishing data collected in southern Lake Michigan.
The Fish Atlas provides an interactive map to view charter boat fishing data throughout Lake Michigan.
The Great Lakes Monitoring tool provides easy access to more than 30 years of environmental data collected throughout the Great Lakes.
Southern Lake Michigan Outdoors is a destination website to explore swimming, boating, hiking, fishing, or camping in the southern Lake Michigan region.
Key Partners
Partners who help with buoy maintenance, management, or deployment include:
Cary Troy Lab, Purdue University, Lyles School of Civil Engineering
U.S. Coast Guard Station Wilmette Harbor