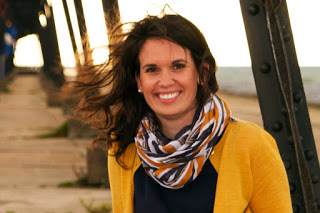 I am working as a fellow in Congressman Alan Lowenthal's (D-Calif. 47th District) office. When someone asks what a typical day looks like on Capitol Hill, it's really difficult to answer.
Every day is unique, and there are often surprises. When Congress is in session, the best-laid plans can be upended by the President deciding to drop in on Capitol Hill to meet with members, or a carefully orchestrated vote running off the tracks.
I manage the activities of the Safe Climate Caucus, a group of more than 47 members who have made a point of talking about climate change in Congress. I write speeches, op-eds, memos, and keep the members' staffers up-to-date on the latest news and research around climate change.
I staff Rep. Lowenthal on some of his work on the House Committee on Natural Resources issues. I brief him on the topic of upcoming hearings, write talking points and questions, and develop amendments for markup. I attend a lot of briefings to hear what Executive agencies are working on and how other offices are thinking about natural resource issues.
Other Congressional staffer activities I'm involved in are drafting legislation, writing letters to send to administration officials, circulating Dear Colleagues, organizing briefings, and meeting with constituents. I also have to find time to research legislation and prepare vote recommendations.
One question I often get is: "Do you have time off when Congress is not in session?"
The answer is "no."
Recess, as it is called, is the time when things go at a normal pace and I can actually get research and writing done.
Congressman Lowenthal's district includes the beautiful city of Long Beach and the picturesque Santa Catalina Island. I had the opportunity to visit in August and met so many wonderful people. NOAA, USC-Sea Grant, and the Aquarium of the Pacific hosted us on a boat tour of the harbor, where we discussed the impacts of sea level rise on the district.
I visited Catalina Island and learned about water infrastructure, the drought, and conservation efforts on the island. We gathered a group of people together to talk about how local researchers, government agencies, and businesses are working to understand the impacts of climate change and how to adapt. I also headed north for a few days to visit the Channel Islands Marine Sanctuary and discuss oil spills and whale-ship collisions in the Santa Barbara channel.
I am loving my year in Congressman Lowenthal's office and hope to continue to work on Capitol Hill when my fellowship ends.