Skip to content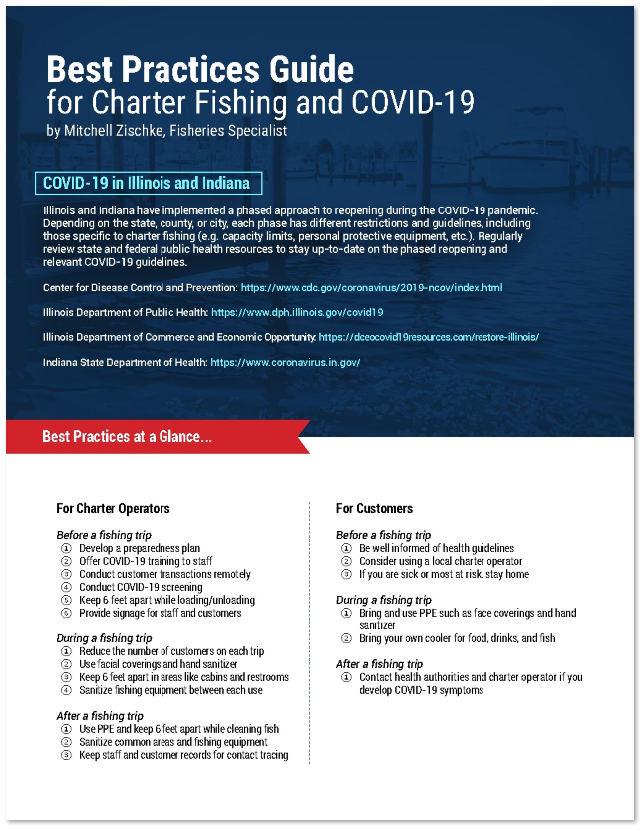 Media Type:
Fact Sheet | Brochure | Poster | Extension Report | Research Summary
Publication Number:
IISG20-SFA-BRC-035
Pages:
4
Description:
This guide provides best practices for charter operators, captains, crew and customers to minimize the risk of COVID-19 for charter fishing in southern Lake Michigan. The guide covers measures that operators and customers can take before, during, and after a fishing trip, including social distancing, cleaning and personal protective equipment.
This document is available through the Purdue University Extension Education Store at https://mdc.itap.purdue.edu/item.asp?Item_Number=ID-520-W.
Creators
Hope Charters, Joel Davenport
Year
2020
Focus Areas
Resilient Communities and Economies, Sustainable Fisheries and Aquaculture
Topics
Fisheries, Recreation and Tourism