Skip to content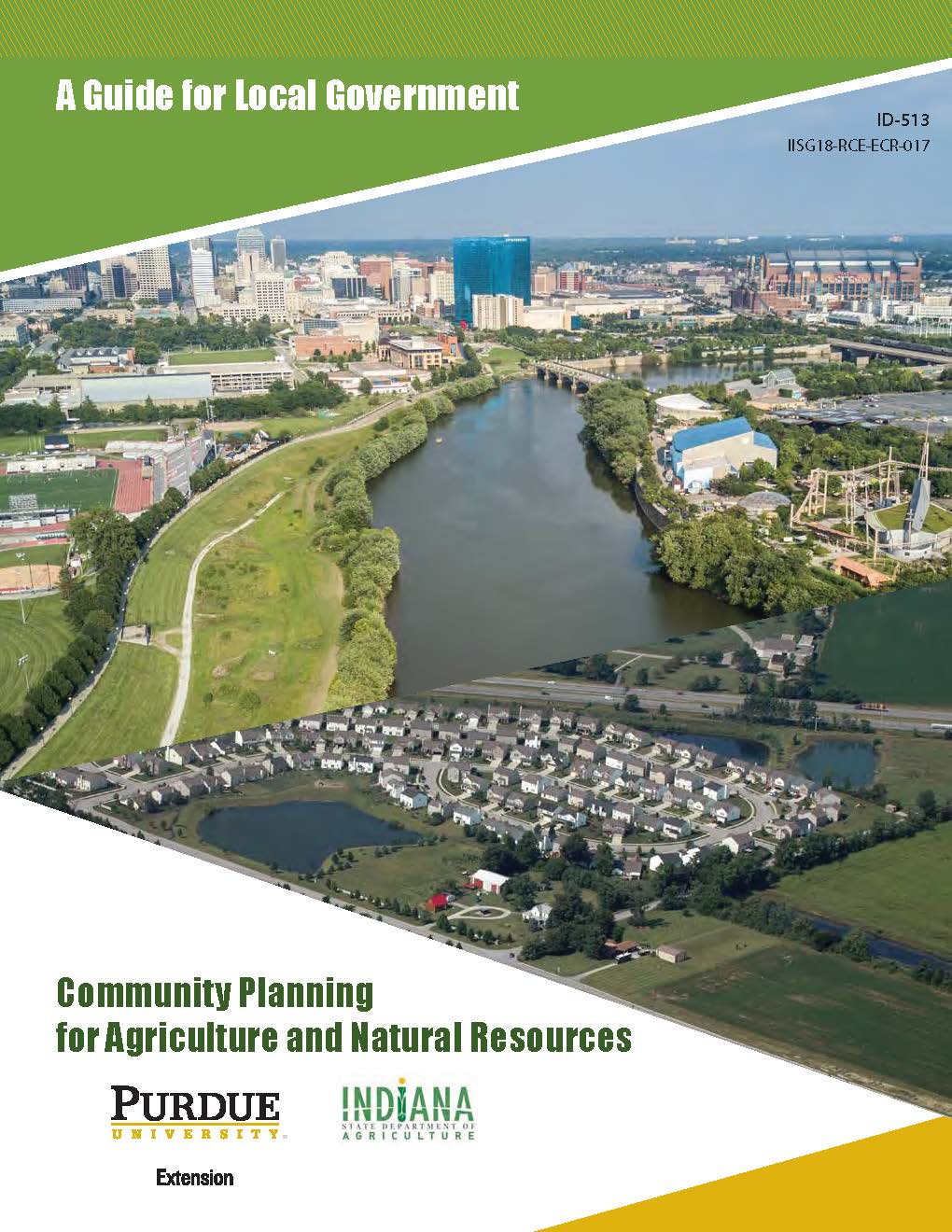 Publication Number:
IISG18-RCE-ECR-017
Publisher:
Purdue University Extension
Pages:
122
Description:
Purdue Extension and the Indiana Land Resources Council collaboratively developed this guidance document to support plan commission members and local government officials and staff with resources and examples to integrate agriculture and natural resources as part of community land use planning efforts for developing or updating comprehensive plans. Each document in the series provides an overview of the topic, economic development considerations, community examples, and resources to make connections for local land use planning efforts.
This item is available through Purdue Extension Community Development at https://cdext.purdue.edu/guidebook/.
Creators
Daniel Walker, Kara Salazar, Kwamena Quagrainie
Year
2019
Focus Areas
Resilient Communities and Economies
Topics
Sustainable Community Planning