Skip to content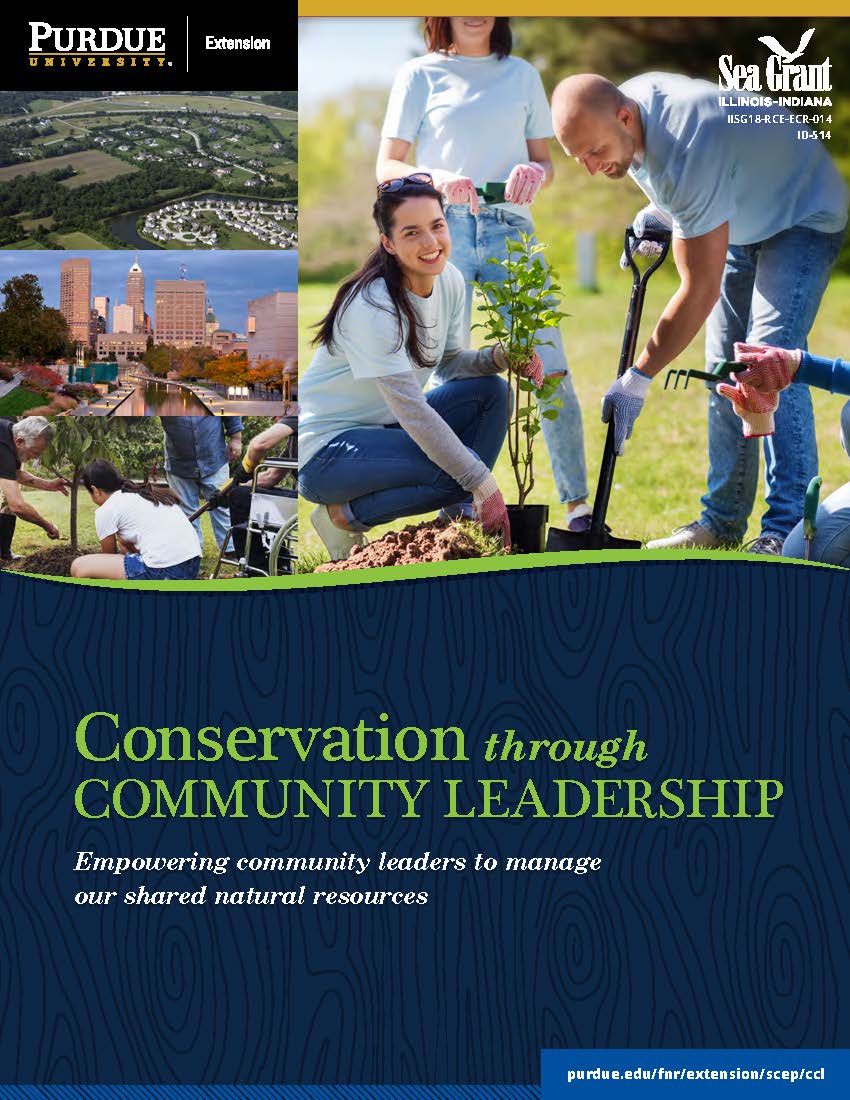 Media Type:
Handbook | Manual | Guide
Publication Number:
IISG18-RCE-ECR-014
Publisher:
Purdue University Extension
Pages:
51
Description:
The Conservation through Community Leadership(CCL) program serves as a roadmap for communities tackling complex land use and natural resource management challenges. The program provides information, tools, and resources to help communities work with diverse stakeholders to:
Identify issues of concern
Assess current community conditions and resources
Create a shared vision
Develop an action plan and implementation strategies
The curriculum contains education materials and resources to support community planning for land use and invasive species management. The following curriculum chapters are available for download:
Conservation through Community Leadership Introduction
Planning Tools for Land Use and Natural Resource Management
Natural Resource Management: Invasive Species Education and Management
Developing an Effective Community Organization
Implementing Best Practices for Meetings
To learn more about facilitated community action planning program offerings, please visit purdue.edu/fnr/extension/scep/ccl
To access this resource, visit Purdue University Extension's Ed Store at https://mdc.itap.purdue.edu/item.asp?Item_Number=ID-514.
Recommended Citation
Salazar, Kara A, Lenny D. Farlee, Liz Jackson, Daniel Walker, Steve Yoder. 2020. Conservation through Community Leadership. West Lafayette, IN: Purdue University Extension.
Creators
Daniel Walker, Ethan Chitty, Hope Charters, Irene Miles, Joel Davenport, Kara Salazar
Year
2020
Focus Areas
Resilient Communities and Economies
Topics
Sustainable Community Planning