Skip to content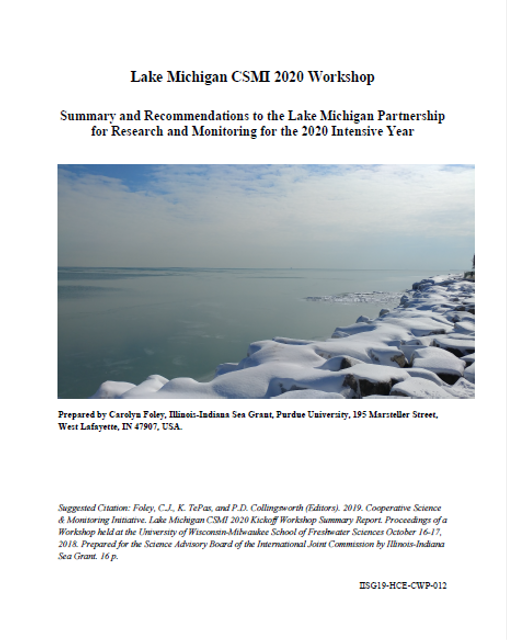 File Type:
pdf
File Size: 618.04 KB
Media Type:
Conference | Workshop Proceedings
Publication Number:
IISG19-HCE-CWP-012
Pages:
16
Description:
On October 16 and 17, 2018, nearly 60 scientists and managers met at a workshop in Milwaukee, WI to discuss research needs for Lake Michigan. The workshop, sponsored by the International Joint Commission through its Science Advisory Board Research Coordination Committee and organized by Illinois-Indiana Sea Grant, was part of the Cooperative Science Monitoring Initiative (CSMI). The main purpose of the meeting was to kick off discussions about research priorities to be considered during the 2020 CSMI intensive field year on Lake Michigan. This document summarizes the meeting proceedings.
Download File
Creators
Carolyn Foley, Kristin TePas, Paris Collingsworth
Year
2019
Focus Areas
Healthy Coastal Ecosystems
Topics
Great Lakes Data