Skip to content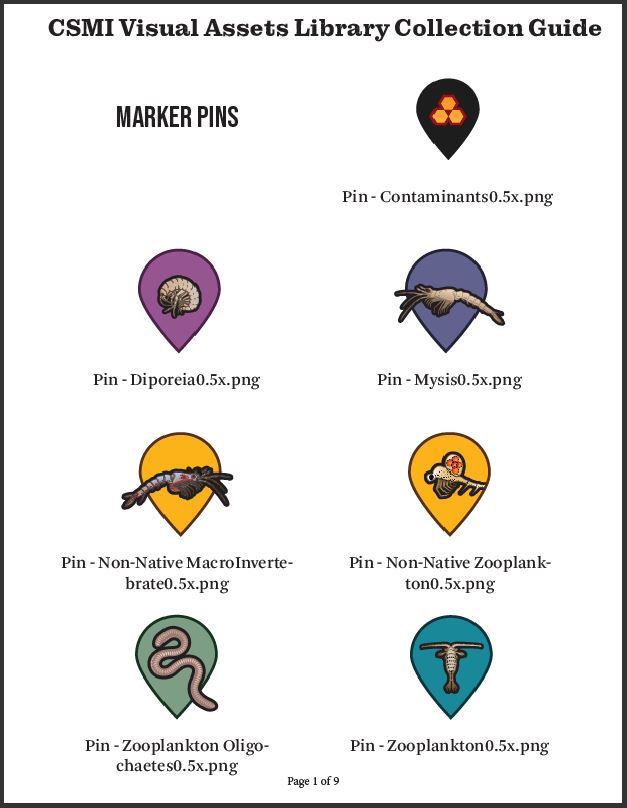 File Type:
zip
File Size: 10.85 MB
Publication Number:
IISG19-HCE-SET-073
Publisher:
Illinois-Indiana Sea Grant
Description:
The CSMI Visual Asset Library is a catalog of 56 graphic elements that can be downloaded and used to create scientific visuals and illustrations. These graphics were originally created to illustrate the changing Lake Michigan food web as part of the outreach efforts for the 2015 Cooperative Science and Monitoring Initiative. Illinois-Indiana Sea Grant is making these available to the public as a resource of scientifically accurate, professionally-designed food web assets that may be used to enhance reports, presentations, and any other activities intended to communicate Lake Michigan food web characteristics.
There are 2 parts to this product entry: a .pdf overview which shows examples of all the design elements available in the set, and a .zip file of the actual visual assets.
---
Download File
Creators
Joel Davenport
Year
2019
Focus Areas
Environmental Literacy and Workforce Development, Healthy Coastal Ecosystems
Topics
Great Lakes Data, Healthy Waters