Skip to content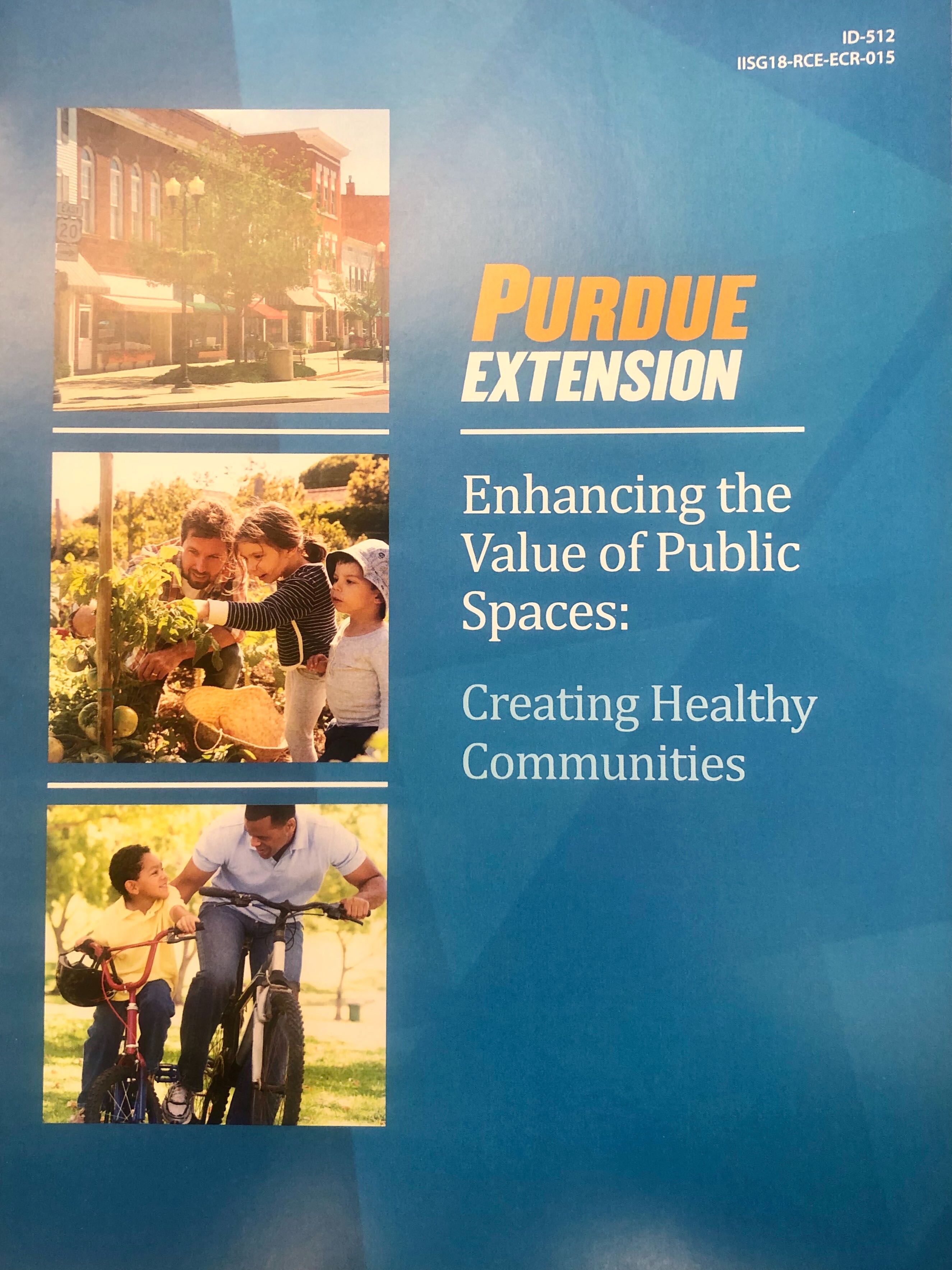 Media Type:
Educational Material, Handbook | Manual | Guide
Publication Number:
IISG18-RCE-ECR-015
Publisher:
Purdue University Extension
Pages:
305
Description:
In Indiana, community leaders make decisions about public spaces such as parks, trails, farmers markets, schools, and Main Streets every day that affect the health and wellness of the community. Using Purdue Extension's Enhancing the Value of Public Spaces: Creating Healthy Communities program, facilitators coach communities through development of a high quality action plan for their public spaces. The plan can guide decisions and better position communities to take advantage of opportunities to promote healthy eating and active living. Our Indiana-based curriculum is designed for use by decision-makers and local leaders who have oversight and management of community public spaces, such as: Parks boards and planning commission members, Public officials and their staffs, Members of organizations whose missions relate to services, programs, or management of public spaces.
Purdue Extension Publication Number ID-513.
This resource is available through Purdue Extension Community Development at: https://cdext.purdue.edu/signature-programs/quality-places/evps-health/
Creators
Daniel Walker, Kara Salazar
Year
2019
Focus Areas
Environmental Literacy and Workforce Development, Healthy Coastal Ecosystems, Resilient Communities and Economies
Topics
Stormwater & Green Infrastructure, Sustainable Community Planning