Skip to content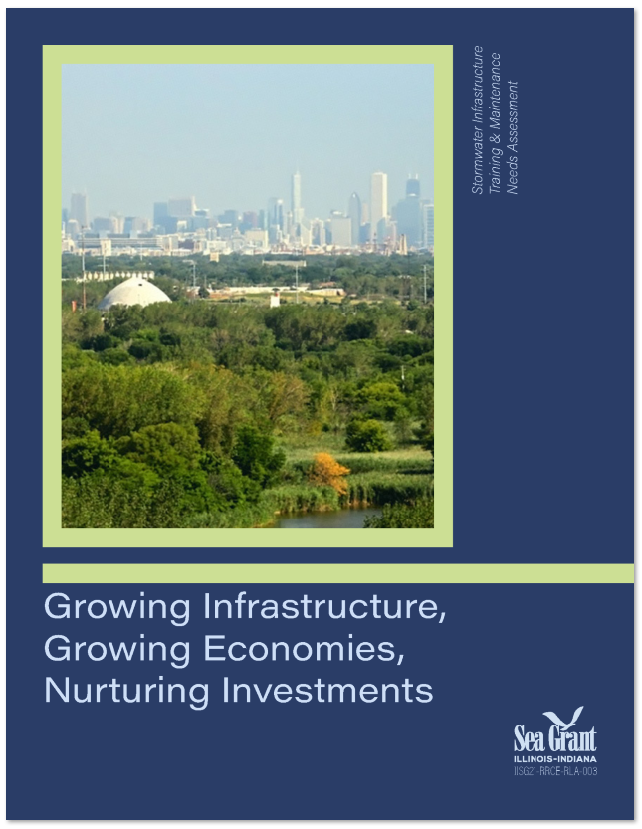 File Type:
pdf
File Size: 1.06 MB
Media Type:
Fact Sheet | Brochure | Poster | Extension Report | Research Summary
Publication Number:
IISG21-RCE-RLA-003
Pages:
20
Description:
To assist green infrastructure project managers with understanding long-term maintenance issues, Illinois-Indiana Sea Grant conducted a needs assessment. This assessment grew out of a recognition that declining infrastructure performance and sufficiency is a fundamental challenge to stormwater management over time.
Recommended Citation
Schneemann, Margaret. Growing Infrastructure, Growing Economies, Nurturing Investments: Stormwater Infrastructure Training & Maintenance Needs Assessment (2021). Illinois-Indiana Sea Grant Report IISG21-RCE-RLA-003.
Download File
Creators
Margaret Schneemann
Year
2021
Focus Areas
Resilient Communities and Economies
Topics
Stormwater & Green Infrastructure, Water Supply