Skip to content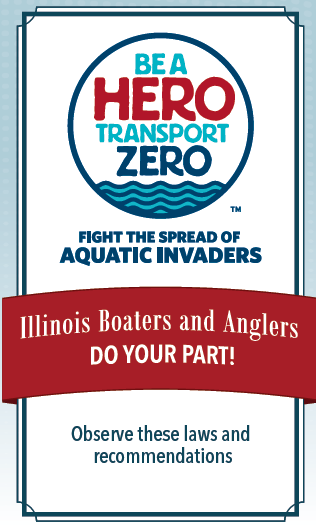 File Type:
pdf
File Size: 1.62 MB
Media Type:
Fact Sheet | Brochure | Poster | Extension Report | Research Summary
Publication Number:
IISG21-HCE-BRC-043
Description:
This is a wallet card-sized brochure that will be distributed to boaters and anglers by Illinois Conservation Police Officers. The brochure contains Illinois' aquatic invasive species laws and additional recommended actions these audiences can take to prevent the spread of invasive species.
Recommended Citation
Hitzroth, Greg, Huegelmann, Amanda, and Charlebois, Patrice. Illinois Conservation Police Officer Tool. 2021. Illinois-Indiana Sea Grant Publication IISG21-HCE-BRC-043.
Download File
Creators
Greg Hitzroth, Patrice Charlebois
Year
2021
Focus Areas
Healthy Coastal Ecosystems
Topics
Aquatic Invasive Species