Skip to content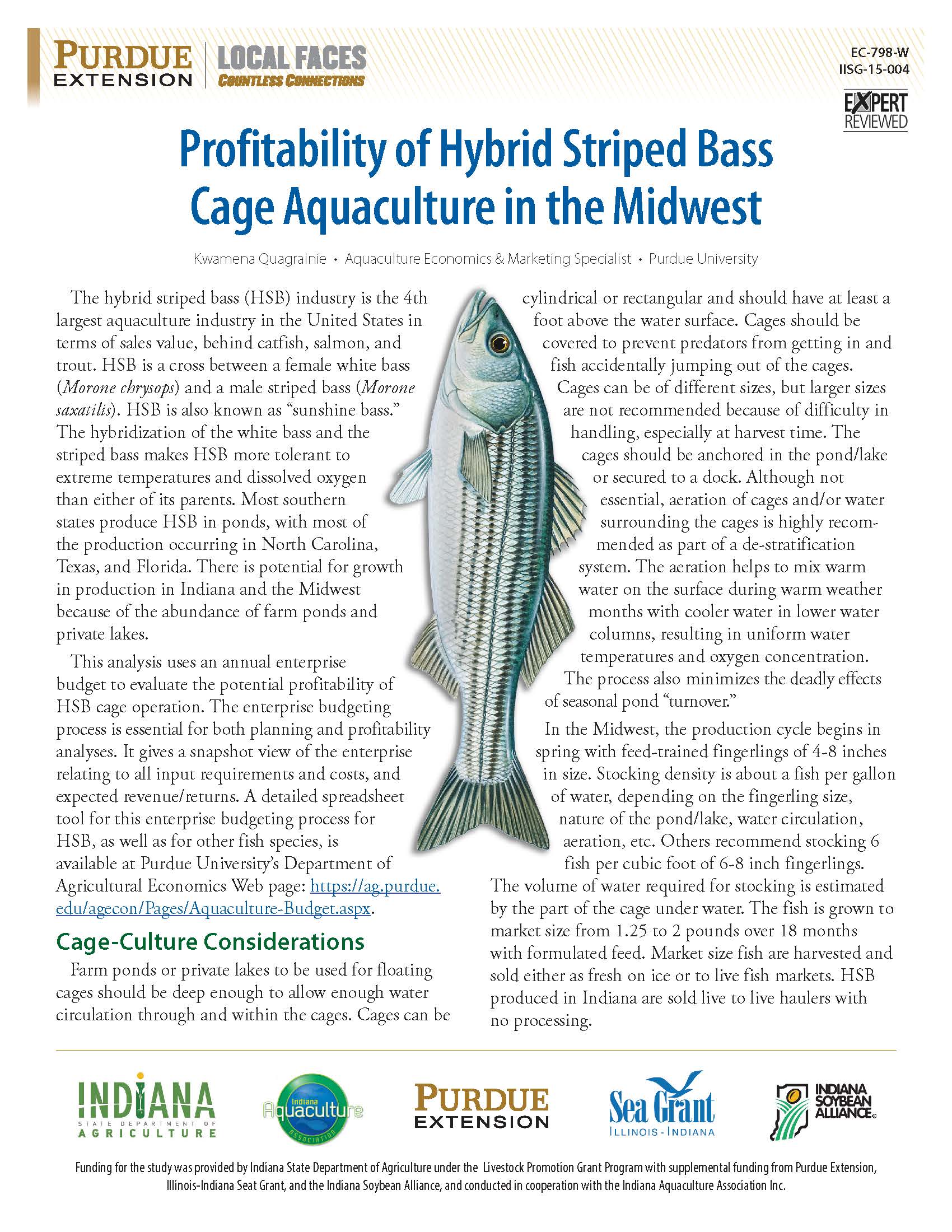 File Type:
pdf
File Size: 696.88 KB
Media Type:
Fact Sheet | Brochure | Poster | Extension Report | Research Summary
Publication Number:
IISG-15-004
Pages:
6
Description:
The hybrid striped bass (HSB) industry is the 4th largest aquaculture industry in the United States in terms of sales value, behind catfish, salmon, and trout. HSB is a cross between a female white bass (Morone chrysops) and a male striped bass (Morone saxatilis). HSB is also known as ""sunshine bass."" The hybridization of the white bass and the striped bass makes HSB more tolerant to extreme temperatures and dissolved oxygen than either of its parents. There is potential for growth in production in Indiana and the Midwest because of the abundance of farm ponds and private lakes.
Download File
Year
2015
Focus Areas
Sustainable Fisheries and Aquaculture
Topics
Aquaculture