Skip to content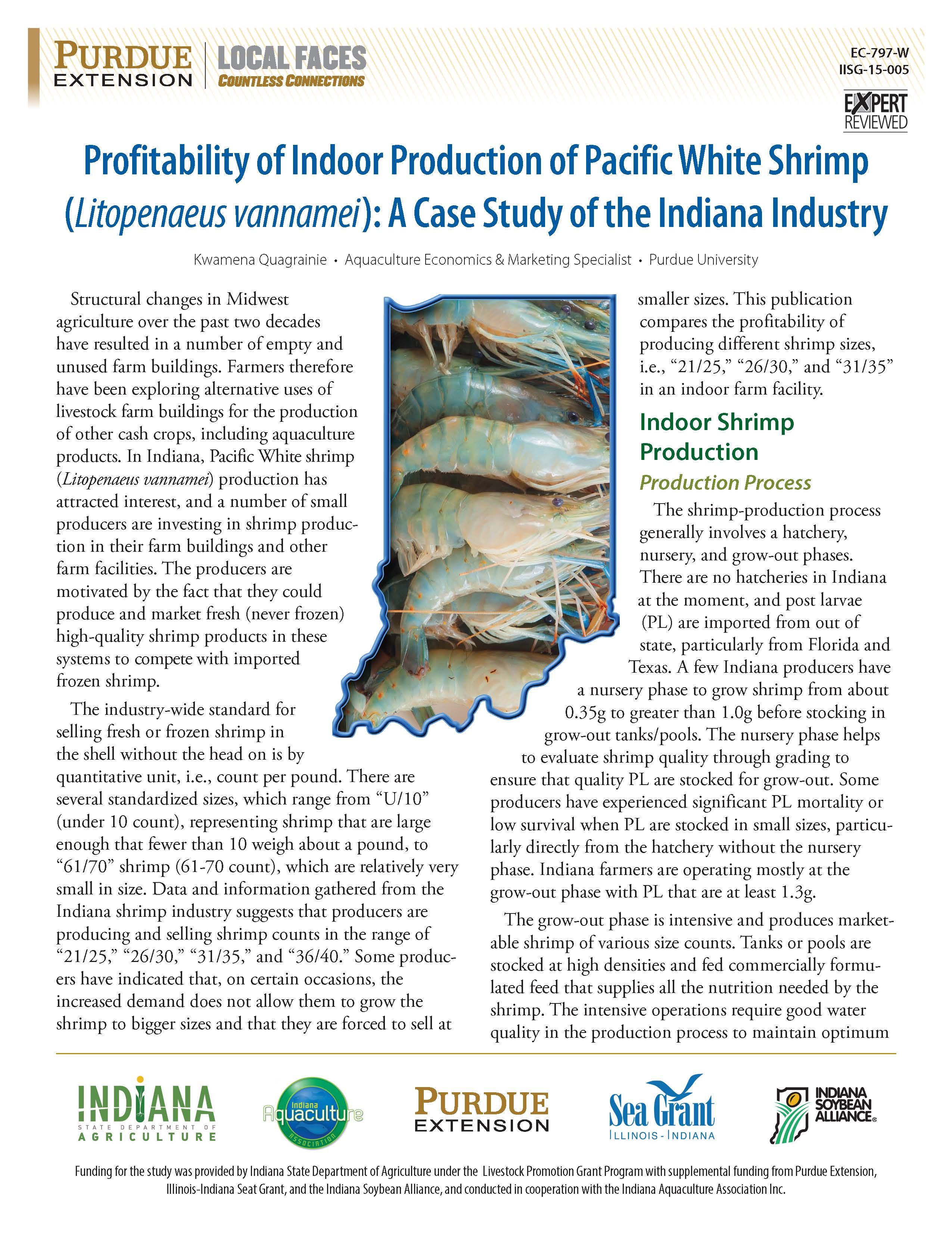 File Type:
pdf
File Size: 870.81 KB
Media Type:
Fact Sheet | Brochure | Poster | Extension Report | Research Summary
Publication Number:
IISG-15-005
Pages:
7
Description:
Structural changes in Midwest agriculture over the past two decades have resulted in a number of empty and unused farm buildings. Farmers therefore have been exploring alternative uses of livestock farm buildings for the production of other cash crops, including aquaculture products. In Indiana, Pacific White shrimp (Litopenaeus vannamei) production has attracted interest, and a number of small producers are investing in shrimp produc- tion in their farm buildings and other farm facilities. The producers are motivated by the fact that they could produce and market fresh (never frozen) high-quality shrimp products in these systems to compete with imported frozen shrimp.
Download File
Year
2015
Focus Areas
Sustainable Fisheries and Aquaculture
Topics
Aquaculture