Skip to content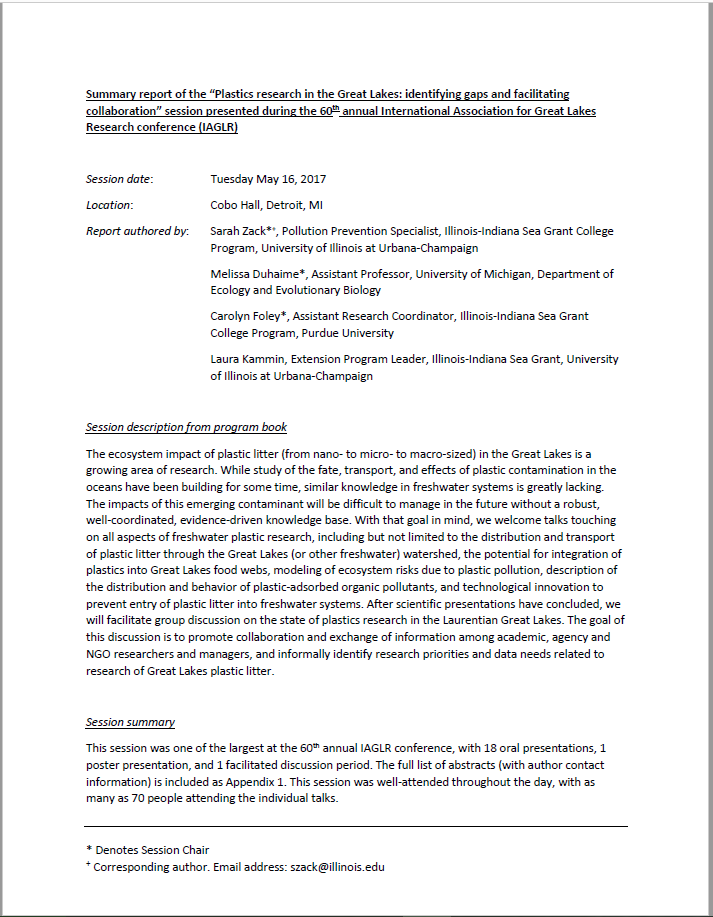 File Type:
pdf
File Size: 266.39 KB
Media Type:
Conference | Workshop Proceedings
Pages:
15
Description:
This session was one of the largest at the 60th annual IAGLR conference, with 18 oral presentations, 1 poster presentation, and 1 facilitated discussion period. The full list of abstracts (with author contact information) is included as Appendix 1. This session was well-attended throughout the day, with as many as 70 people attending the individual talks.
Download File
Creators
Carolyn Foley, Sarah Zack
Year
2017
Focus Areas
Healthy Coastal Ecosystems
Topics
Climate Ready Communities, Fisheries, Great Lakes Cleanup, Great Lakes Data, Healthy Waters, Recreation and Tourism, Stormwater & Green Infrastructure, Water Supply