Skip to content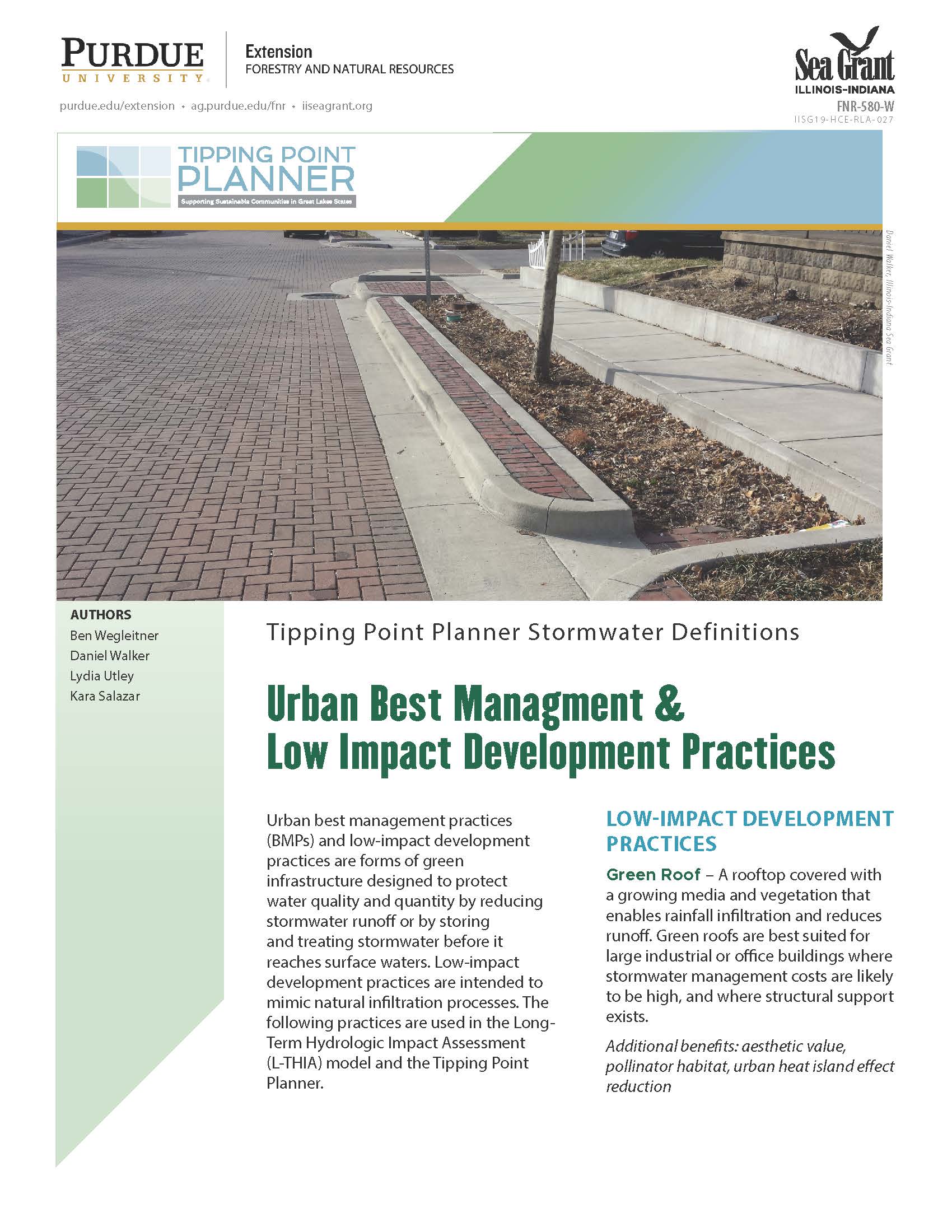 Media Type:
Fact Sheet | Brochure | Poster | Extension Report | Research Summary
Publication Number:
IISG19-HCE-RLA-027
Pages:
4
Description:
This publication discusses the benefits of several urban best management practices for protecting or improving water quality. These BMPs are used in the Long-Term Hydrologic Impact Assessment model in the Tipping Point Planner decision support system.
This document is available through the Purdue Extension Education Store at https://mdc.itap.purdue.edu/item.asp?Item_Number=FNR-580-W.
Creators
Daniel Walker, Kara Salazar
Year
2019
Focus Areas
Healthy Coastal Ecosystems, Resilient Communities and Economies
Topics
Stormwater & Green Infrastructure, Sustainable Community Planning