The Center for Great Lakes Literacy and Great Lakes Sea Grant Network invite teachers (working with students in grades 5-12) and informal educators with a Great Lakes focus to apply for a spot on this unique, expenses-paid, educators' cruise. Applicants must reside in a Great Lakes state.
Applications are due February 28, 2020.
Join us for a week-long professional learning opportunity, working side-by-side with scientists on the 180-foot research vessel Lake Guardian. Participants board the ship on July 6, 2020 in Milwaukee, WI and return to Milwaukee on July 12, 2020.
Work alongside top scientists as we explore the ecology, geology, geography, biogeochemistry, weather, and current issues affecting Lake Michigan.
Learn to collect data and use scientific equipment to study water quality, food web dynamics, microbes, zooplankton, and larval fish.
Experience high-quality curricula and resources focusing on Great Lakes literacy.
Share this shipboard experience of a lifetime with like-minded educators dedicated to bringing environmental issues that affect the Great Lakes to the forefront of science education.
Earn a stipend and 60 contact hours (if interested, two graduate semester hours from Ashland University [$360 tuition] can be purchased by the participant).
Interested? Check out the research vessel,and past blogs.
Meet two of the scientists leading the experience: Paris Collingsworth and Maureen Coleman.
Workshop Details
Registration/Application Deadline: February 28, 2020
Event Dates: July 6 – 12, 2020
Event Location: Lake Michigan (departing from and returning to Milwaukee, WI)
Applicants: Grades 5 – 12 classroom teachers and informal educators, must reside in a Great Lakes state
For More Information: Contact Terri Hallesy (thallesy@illinois.edu) or Joan Cox (jesarey@illinois.edu)
Application Materials
Online application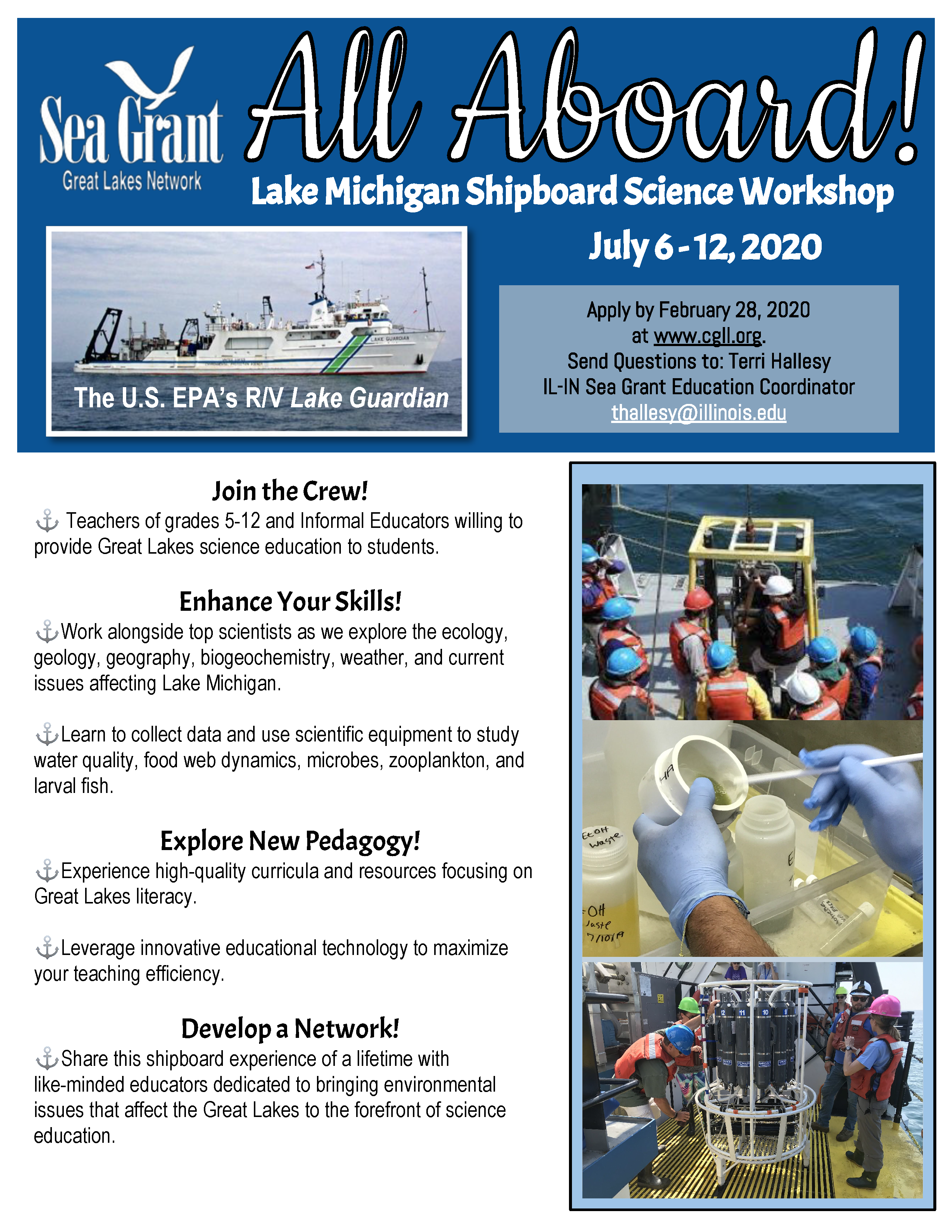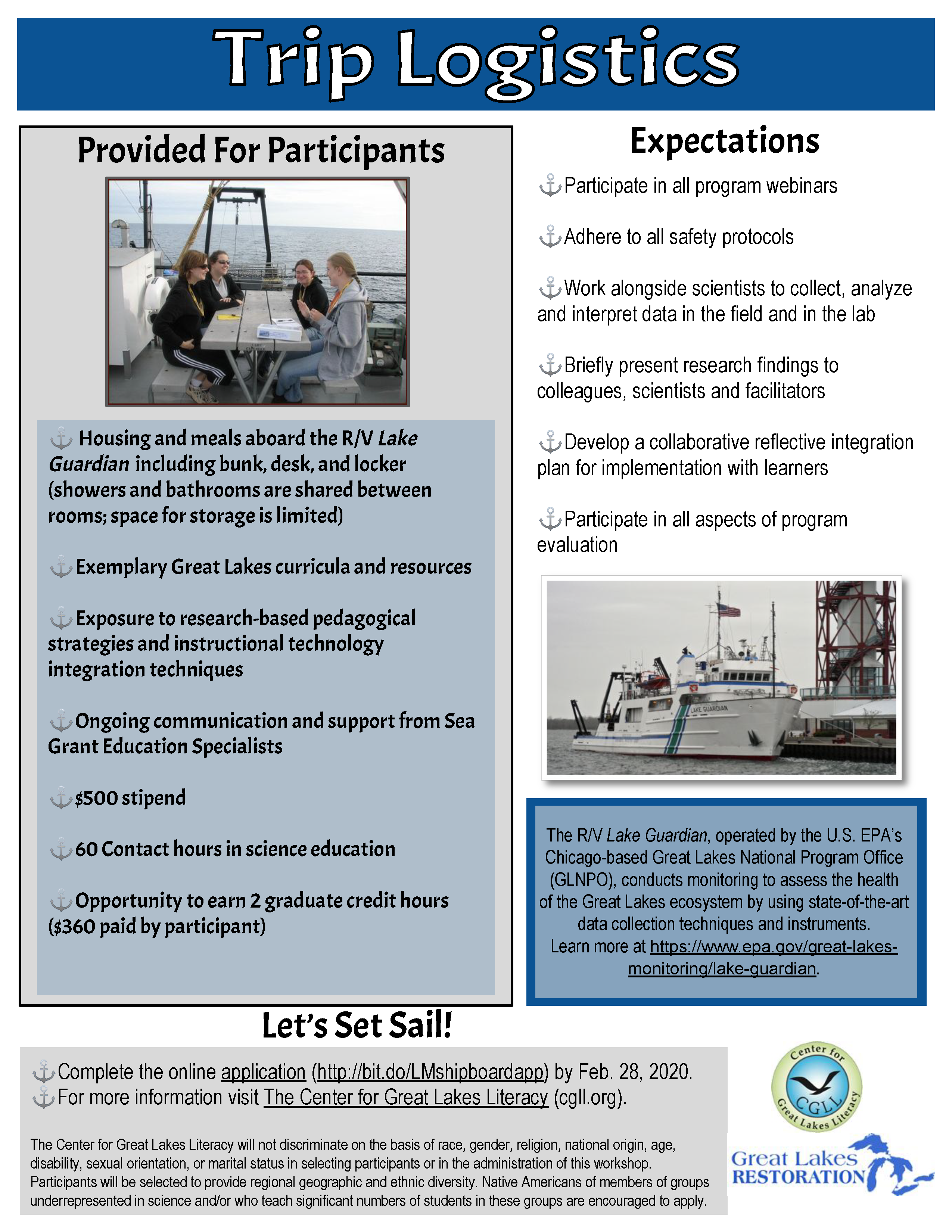 ---
Illinois-Indiana Sea Grant is a part of University of Illinois Extension and Purdue Extension.