Skip to content
Summer Internship Program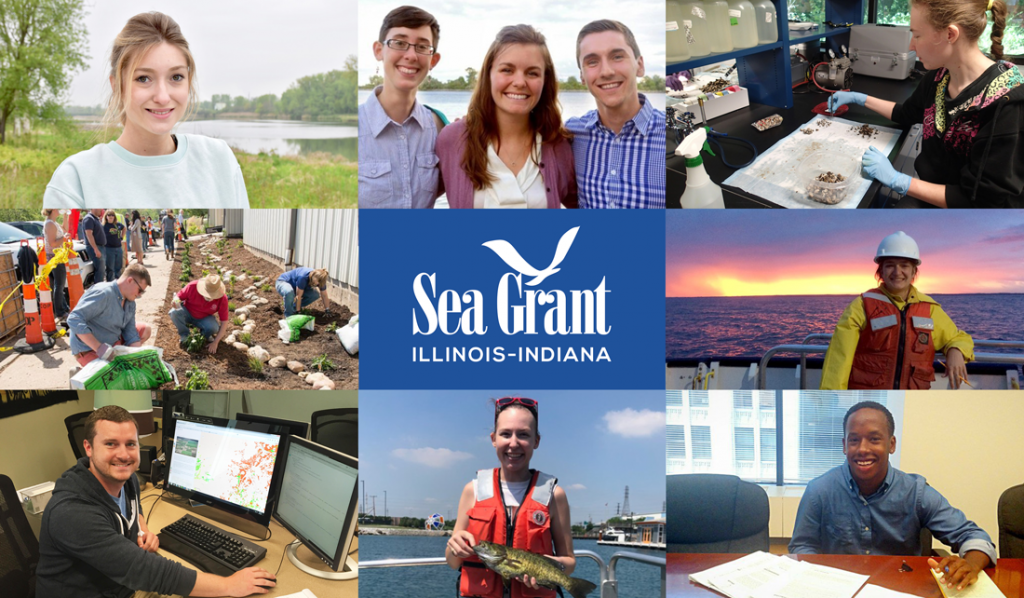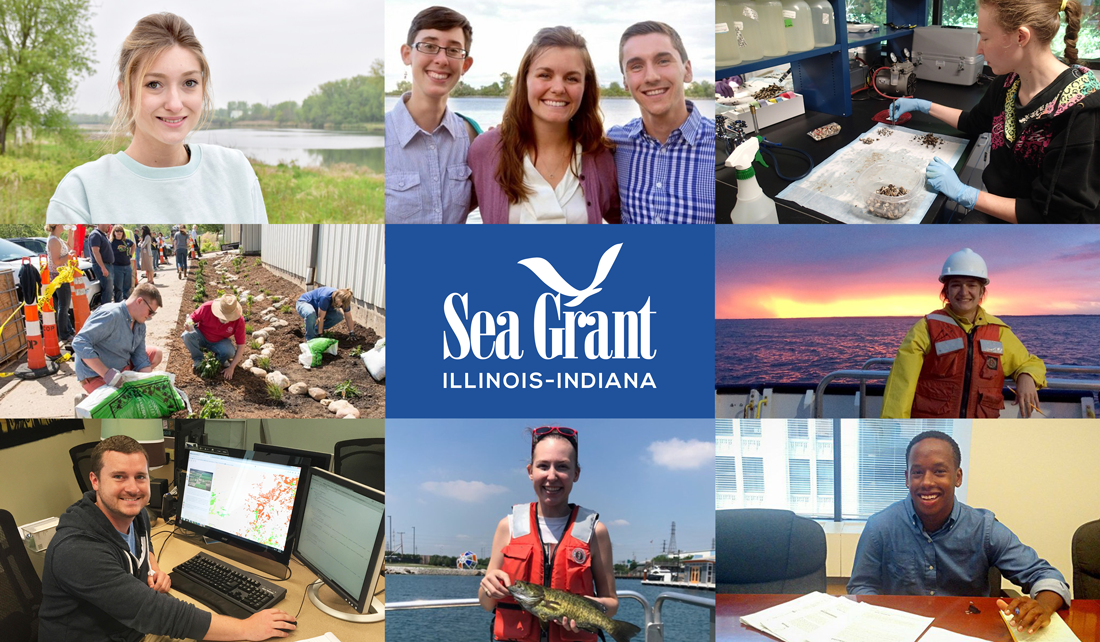 Application packets are due by February 6, 2023.
The Illinois-Indiana Sea Grant (IISG) Summer Student Internship Program provides undergraduate students opportunities to help address issues impacting coastal communities by combining social and environmental conservation science. Through this program, IISG's interns will gain greater understanding of and skills related to a variety of practices that can help lead to Lake Michigan coastal communities making more informed decisions about resource management and everyday activities. These paid internships may include research, communications, and/or outreach projects. Applicants may have the opportunity to participate in professional activities (e.g., attending a conference) outside of their specific internship duties.
As part of this program, IISG offers required professional development trainings over the course of their employment, each intern will participate in professional development opportunities that will collectively require approximately eight hours or an average of one hour per week; one or more of the opportunities may take more than one hour, so in some weeks, no opportunities will be offered.
Intern Positions
Click on the title for an expanded view of the job description, qualifications, and location of position. Please note, for aquatic invasive species and the stormwater positions, IISG will be hiring up to two interns each for those topics. All other position will be one intern only.
Aquatic Invasive Species
Great Lakes Education
Pollution Prevention
Stormwater Infrastructure
Sustainable Communities
Virtual Reality Developer
Workforce Development
All interns in the IISG program will be paid $15.00-$17.00 per hour and work up to 37.5 hours per week for a minimum of 8 weeks (June 1-July 27). Additional weeks may be available at the discretion of each intern's mentor and are noted in the position description. Occasional work during evenings and/or weekends may be required. Each intern will be a student employee of Purdue University or the University of Illinois Champaign-Urbana.
Application packets are due by February 6, 2023. Successful applications will be notified of their acceptance by April 1, 2023.
Eligibility
Undergraduates currently enrolled in any 2 or 4 year accredited U.S. institution of higher learning.

For Illinois positions, undergraduate must be a rising senior or junior. For Purdue positions, any undergraduate class is eligible including seniors graduating in May 2022.

Graduate students are not eligible.

Applicants should be U.S. citizens, permanent residents or have an active F-1 visa.

Previous IISG interns who have participated in the Summer Student Internship program are not eligible.
Please note that each intern is responsible for the cost of housing plus transportation to and from their work place. Please see each project descriptions for information on whether the position is remote, in-person, or hybrid.
Application
Applicants should submit their materials to the "2023 IISG Summer Student Internship Program" opportunity, using the button below. All questions should be directed to Angela Archer, amcbride@purdue.edu, 765-496-3722.
Cover letter, please tell us about yourself and how your experiences will benefit this internship, and how this opportunity will help you with your career goals. (1-2 pages);

Curriculum vitae or resume detailing education and work experiences (2 pages maximum);

Ranked preference of the internship position, and where or how you heard about the IISG Internship Program;

Copy of unofficial transcript(s); and

One letter of recommendation; which can be sent directly to amcbride@purdue.edu on your behalf or included in your application (1 page max).

Employment Statements

Illinois-Indiana Sea Grant
The people of Illinois-Indiana Sea Grant value diversity, equity, and inclusion in both our organization and the communities we serve. Therefore, we strive to make access to research, outreach, education, and employment opportunities available to everyone, regardless of race, color, religion, place of origin, gender, sexual orientation, age, socio-economic status, disability, or veteran status. The full IISG values statement can be found at https://iiseagrant.org/about/our-values/.
Purdue University
Purdue University prohibits discrimination against any member of the University community on the basis of race, religion, color, sex, age, national origin or ancestry, genetic information, marital status, parental status, sexual orientation, gender identity and expression, disability, or status as a veteran.
University of Illinois
It is the policy of the University not to engage in discrimination or harassment against any person because of race, color, religion, sex, pregnancy, disability, national origin, citizenship status, ancestry, age, order of protection status, genetic information, marital status, sexual orientation, gender identity, arrest record status, unfavorable discharge from the military, or status as a protected veteran and to comply with all federal and state nondiscrimination, equal opportunity, and affirmative action laws, orders, and regulations.