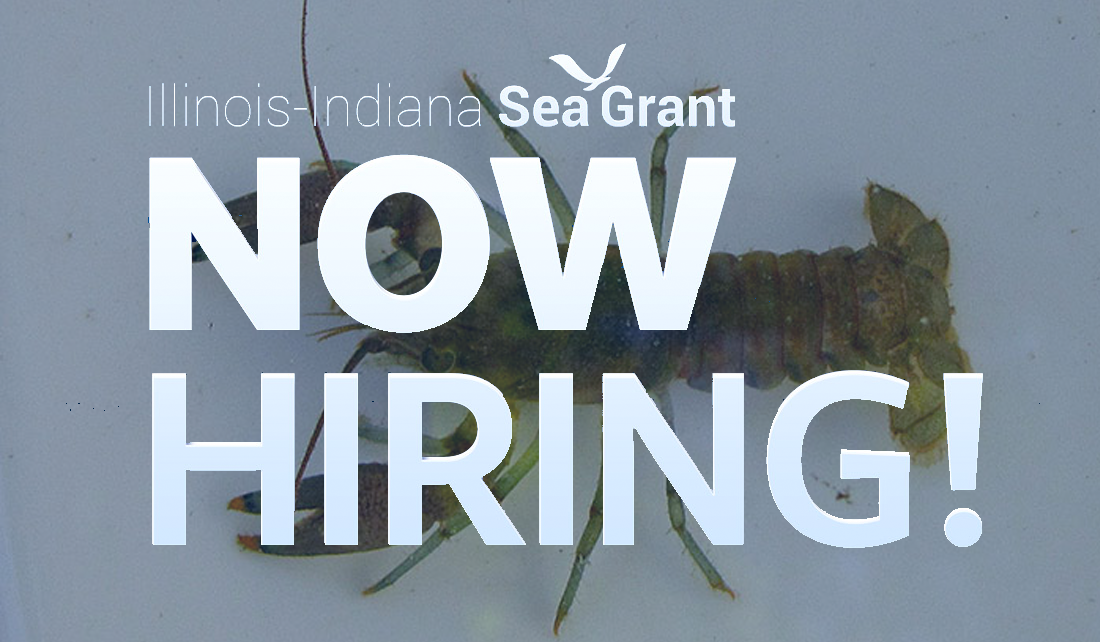 Illinois-Indiana Sea Grant is looking to hire an Aquatic Invasive Species (AIS) Specialist to develop and conduct basic and applied research and outreach efforts with a focus on aquatic invasive species. The successful candidate will serve as a full time, 12-month academic professional who works with Illinois-Indiana Sea Grant and the Illinois Natural History Survey—part of the Prairie Research Institute at University of Illinois—and will work from an office at the Chicago Botanic Garden in Glencoe, Illinois.
INCLUSION AND EQUAL OPPORTUNITY
The University of Illinois System is an equal opportunity, affirmative action employer dedicated to building a community of excellence, equity, and diversity. They are committed to fostering an inclusive environment and welcome applications from qualified individuals of all backgrounds and identities. University of Illinois participates in the federal e-Verify program and participates in a background check program focused on prior criminal or sexual misconduct history.
We strongly encourage women, minorities, and people from traditionally underrepresented groups to apply. For more on Illinois-Indiana Sea Grant's commitment to inclusion, please see our program's values statement.
POSITION DETAILS
Responsibilities include but are not limited to:
Lead scientific field research for the Invasive Crayfish Collaborative to ensure completion of grant deliverables.
Develop AIS outreach materials and participate in outreach events.
Plan and facilitate meetings and workshops focused on AIS research and outreach.
Present research findings at local, regional, national, and international meetings.
Contribute to efforts in obtaining external resources to support research and outreach projects and programs (e.g., providing data summaries, costs of materials).
Compile reports and effectively manage project funds.
Contribute research findings to reports for funding agencies.
Bachelor's degree required in biology, aquatic ecology, zoology, or closely related field. Alternate degree fields will be considered depending on the nature and depth of the experience at it relates to this position. A minimum of two years of experience conducting basic and applied research is required.
TO APPLY
To learn more about the position's responsibilities and qualifications, visit the job posting on the University of Illinois job board. Applications are due by June 4, 2023.
---
Illinois-Indiana Sea Grant is a partnership between NOAA, University of Illinois Extension, and Purdue University Forestry and Natural Resources, bringing science together with communities for solutions that work. Sea Grant is a network of 34 science, education and outreach programs located in every coastal and Great Lakes state, Lake Champlain, Puerto Rico and Guam.
Contact: Pat Charlebois