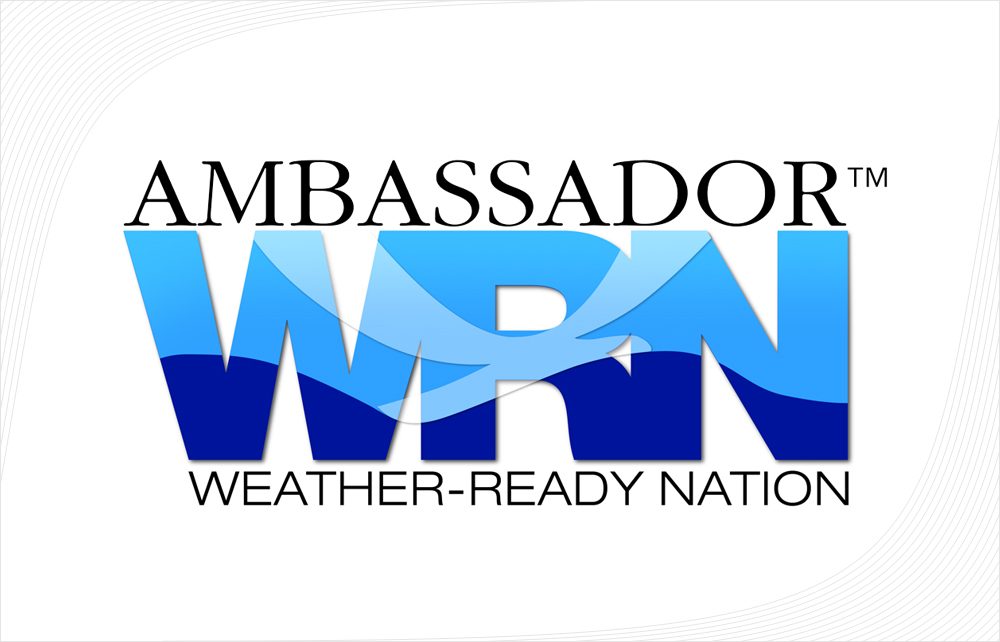 Illinois-Indiana Sea Grant is now a NOAA Weather-Ready Nation Ambassador as part of a national effort to improve the readiness, responsiveness, and overall resilience regarding extreme weather, water, and climate events.
The Weather-Ready Nation (WRN) initiative was formed in 2011 in response to deadly tornadoes that struck Joplin, Missouri and Birmingham, Alabama. At that point, the National Weather Service realized the need to better understand how to motivate people to respond to warnings.
The goal of WRN is to save lives and livelihoods by providing better information for better decisions. NOAA is directing research to focus on improving scientific understanding of severe weather, developing new technologies, improving models, as well as addressing sociological challenges that may improve the likelihood people will take prompt action to save lives when they receive a warning.
One groundbreaking WRN technological development is Wireless Emergency Alerts. Since 2012, these weather warnings go directly to WEA-capable cellphones—no sign up required. These alerts saved lives during the November 2013 tornado outbreak in Illinois.
The WRN plan involves the collective effort of the whole community, including other government agencies and emergency management, academia, the media, the insurance industry, non-profits, and the private sector. That's where ambassadors come in.
Ambassadors are charged with being agents for change and leadership in a community—promoting WRN messages, engaging NOAA in potential collaborations, sharing success stories, and serving as an example by initiating workplace preparedness.
"Weather Ready Nation is a very important initiative for our country and I am happy that Illinois-Indiana Sea Grant is now a recognized ambassador," said Molly Woloszyn, IISG Extension climate specialist. "A lot of the work that we do directly relates to the goals of the initiative, so this is a good opportunity to recognize that and to continue to explore how we can incorporate WRN and the National Weather Service into our efforts."
Through Resilient Chicago, Woloszyn provides information for decision makers in the region to incorporate climate adaptation in local planning efforts. She is also leading a study to help critical facilities in Chicago, like hospitals, to assess their vulnerability to flooding and to adopt changes that reduce the risks.