In late November, the 2016 Knauss Fellowship finalists from around the Sea Grant network met in Washington D.C. for a week to sort out where each will be working in the coming year. Over the week, the finalists interview for positions and try to match their skills and interests with agencies and legislators who are also looking for just the right person.
The Knauss fellowship provides a unique educational experience to students who have an interest in ocean, coastal and Great Lakes resources and in the national policy decisions affecting those resources. The program matches highly-qualified graduate students with "hosts" in the legislative and executive branches of government for a one year paid fellowship. This year, IISG had two finalists attending placement week.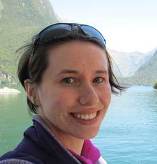 Lauren Fields, who recently finished her PhD at the University of Illinois, will be a foreign affairs fellow with NOAA Fisheries Office of International Affairs and Seafood Inspection. This position reflects her long dedication to fish biology in the Antarctic waters. She has a particular interest in the Antarctic toothfish.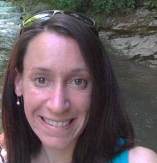 A Purdue University graduate, Sarah Stein will also be involved with NOAA fisheries work. For the year of 2016, she will hold the titles of executive secretariat and fisheries science coordinator in the Fisheries Office of Science and Technology. Sarah also has a rich history studying fisheries, but with a local focus. Her PhD dissertation study was centered on fish recruitment in southern Lake Michigan river mouth habitats.
If you are interested in applying to be a Knauss fellow, the deadline for 2017 positions is February 12. Visit our
Fellowship
page for more information on this and other fellowship opportunities.