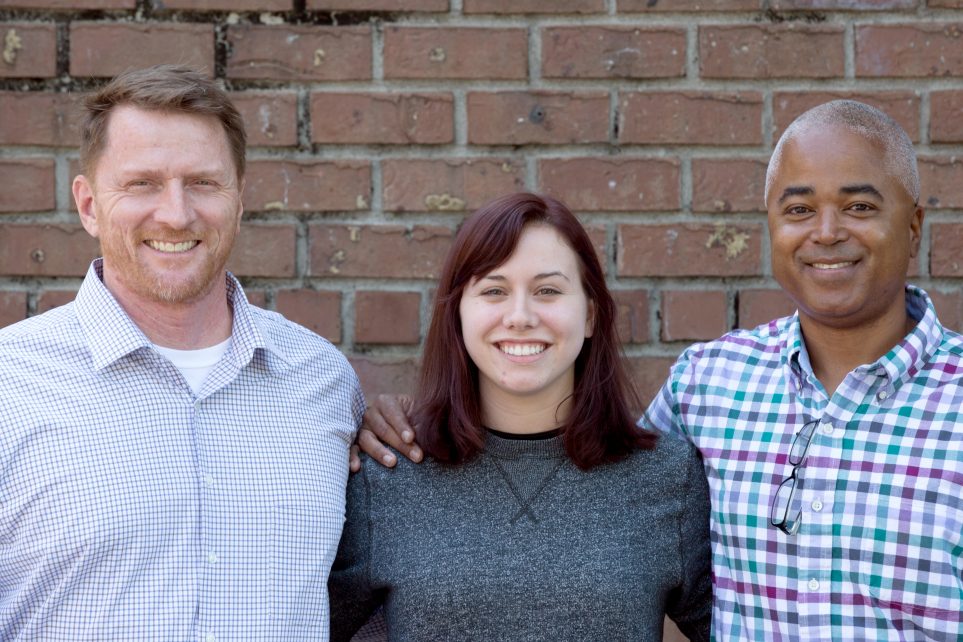 Monica Gregory is pictured here with her state mentors Ken Richardson (left) and Tancred Miller (right), both of the North Carolina Division of Coastal Management.
Congratulations to Monica Gregory, Illinois-Indiana Sea Grant's first NOAA Coastal Management Fellow.
The Coastal Management Fellowship was established to provide on-the-job education and training opportunities in coastal resource management and policy for postgraduate students and to provide project assistance to state coastal zone management programs. The program matches postgraduate students with state coastal zone programs to work on projects proposed by the state.
Starting in August, Monica will be working with the North Carolina Division of Coastal Management, aiding in the assessment of the hazard vulnerability for communities living on the coast, and their needs for support in improving their resilience. She received a Master's degree in public affairs from Indiana University this past spring.
"I am incredibly excited to be a part of this fellowship, and more specifically to be a part of the project in North Carolina. My graduate studies focused on social and ecological resilience in the face of a rapidly changing environment, with a focus on vulnerable coastal communities," said Monica.
"This fellowship is a dream come true!"
Illinois-Indiana Sea Grant is a part of University of Illinois Extension and Purdue Extension.