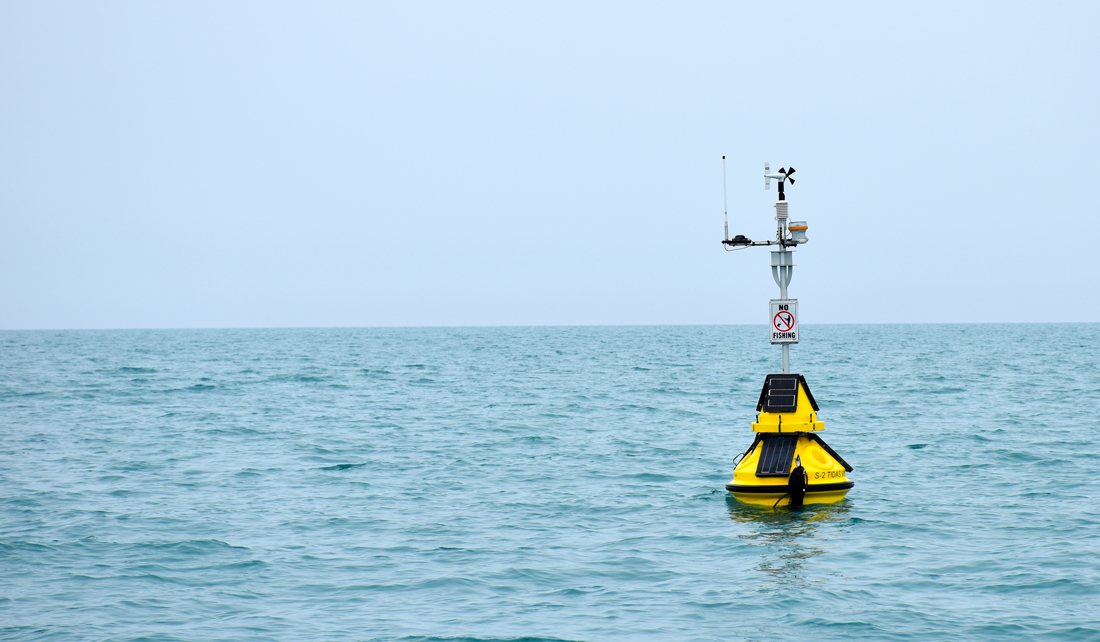 The Michigan City buoy is deployed each spring and retrieved in the fall. (Hope Charters/Illinois-Indiana Sea Grant)
A new environmental sensing buoy will be placed north of Chicago this summer, making it easier than ever for Illinois boaters and beach-goers to spend a fun, safe day on the water.

Like its counterpart in Michigan City, IN, the nearshore buoy will relay information on wave height and direction, wind speed, and air and surface water temperatures in near real time. A webcam will also make it possible to watch changing lake conditions first-hand.
The Illinois buoy, jointly operated by IISG and LimnoTech, is expected to go online in May. The project is funded by the Great Lakes Observing Systemthrough a grant from NOAA Coastal Storms. For more questions, contact Carolyn Foley.