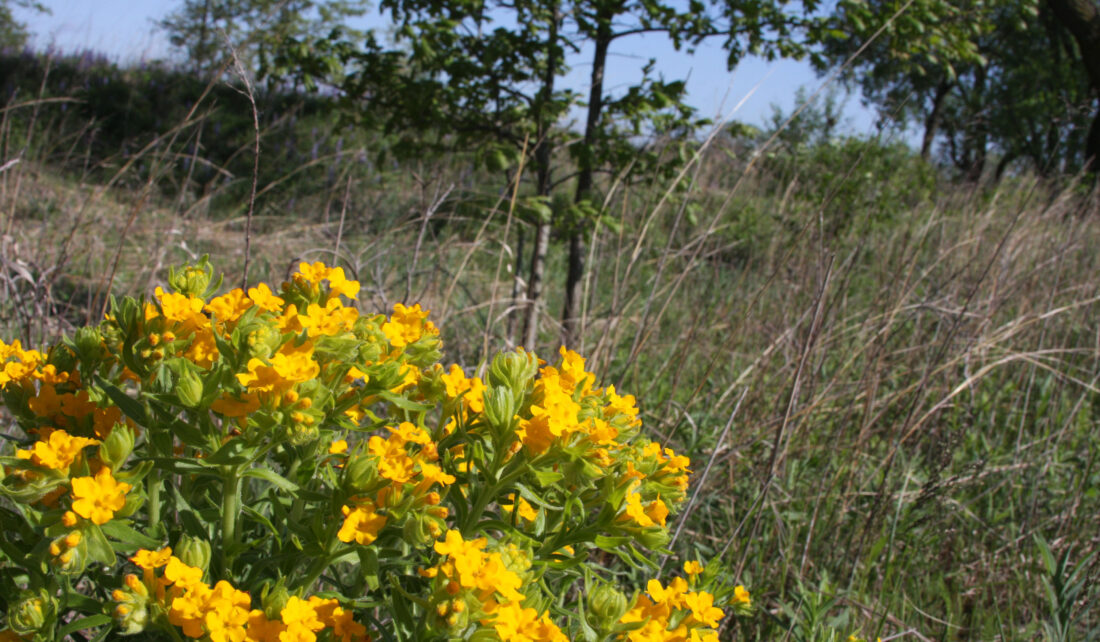 During this particularly cold March, it helps to know that spring weather is around the corner. With that in mind, I'd like to mention some upcoming workshops and other resources that can turn one's focus to the coming warmer temperatures and what that brings.
For the fisher in you, our fisheries specialist, Peter Euclide, has organized an evening of information and discussion on topics that include yellow perch habitat, the economic impact of fishing, and a research roundup by the Illinois Department of Natural Resources. The Illinois-Indiana Spring Fisheries Workshop will take place on April 5 in Wilmette, Illinois.
If you can't attend the in-person event, a virtual viewing of the workshop presentations along with a live question-and-answer session with the speakers is scheduled for the evening of April 13.
For master gardeners and fellow green thumbs, the Rainscaping Education program will hold two-part workshops in Rock Island County in Illinois on March 30 and April 6. On the Indiana side of the border, workshops will take place on April 15 and 18 in Grant County. In both states, participants will learn methods for managing stormwater to reduce runoff, in other words, for rain to be absorbed where it lands. Rain gardens are one method and Illinois workshop participants will be invited to take part in constructing a rain garden this spring, while Indiana participants will install a rain garden as part of the scheduled workshops, in partnership with Taylor University.
We've got a new website called Illinois Groundwork that provides guidance, tools, and resources to stormwater professionals, local leaders, and community members as they look to address local flooding with green infrastructure. This site, which went live on World Water Day on March 22, is based on an IISG-funded research project that focused on incorporating soils data into green infrastructure design. IISG's Illinois Groundwork team has brought together a vast array of information on this newweb tool.
As we consider warmer weather, I'd also like to mention the website Lake Michigan Water Safety that was redesigned and enhanced last year to include safety tips for swimming, boating, and fishing. In addition, we've compiled on-the-ground and online resources for beach managers and others looking to raise awareness and provide safety tips. Check out this helpful site before heading to the water.
Finally, we have several new members of the IISG team and new research scholars to announce. Amanpreet Kohli is now the project coordinator for an effort funded by the NOAA National Sea Grant Office to identify knowledge gaps and support research on PFAS contamination in the Great Lakes. She is simultaneously finishing up her PhD at the Virginia Institute of Marine Science.
Haider Mehdi is our new postbaccalaureate fellow. Having recently received his degree in biology from Northeastern University, he will be assisting three staff members with a variety of administrative and outreach projects. This will take place in three separate, 4-month rotations.
In addition, this year we are awarding funding to seven new faculty and graduate student scholars for one year to study water resources issues, including shoreline and infrastructure resiliency, aquatic food web dynamics, and homeowners' perspectives on lawn alternatives. More on that to come soon.
Happy spring!
Tomas Höök
Director, Illinois-Indiana Sea Grant
Illinois-Indiana Sea Grant is a partnership between NOAA, University of Illinois Extension, and Purdue University Forestry and Natural Resources, bringing science together with communities for solutions that work. Sea Grant is a network of 34 science, education and outreach programs located in every coastal and Great Lakes state, Lake Champlain, Puerto Rico and Guam.