The American Citizen Planner – Indiana (ACP-IN) program, which provides training in core competencies for public planning officials, is now being offered twice per year. The online training program is designed to help those serving on plan commissions and other volunteers interested in community planning understand the roles and responsibilities of public officials, community residents and developers in the planning process. It also helps participants understand how planners implement comprehensive plans.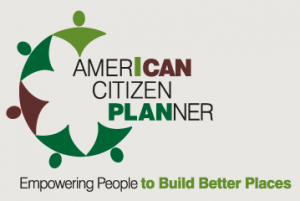 Participants build knowledge of theories, tools and legal aspects related to planning and working with the public, and then they help shape plans to guide the future of their communities. Through two in-person learning events, participants will discuss decision-making processes, apply concepts from the online course with peers from their region, and hear from experts on planning and land use issues affecting their community.
The ACP-IN program is offered twice per year, in two sessions. The program features two courses of ACP-IN 101 and ACP-IN 201 with 28 units (up to one hour each) of online content and two in-person workshops of two hours each. Participants who complete ACP-IN 101, ACP-IN 201, attend both workshops and pass the comprehensive exam will earn the Master Citizen Planner credential.
Registration for the 2020 program is open February 3 to March 13 for the first session and participants can register July 13 to August 21 for the second session. The course fee is $200, which includes ACP-IN 101 and ACP-IN 201 course access, two in-person workshop events and the final exam.
Learn more about ACP-IN and register on the American Citizen Planner – Indiana website.
For questions, please contact Dan Walker at (765)496-3245 or walke422@purdue.edu.
---
Illinois-Indiana Sea Grant is a part of University of Illinois Extension and Purdue Extension.