The first thing IISG Assistant Research Coordinator Carolyn Foley does each morning is feed her kids. Then, while toast is toasting or oatmeal is warming up, she checks the IISG real-time buoys.
"Jayson Beugly, Angela Archer, and I all monitor the buoys to make sure they're transmitting OK," Foley said. "But I also look for cool things that are being captured."
Foley shares these "cool things" via the @TwoYellowBuoys Twitter feed that was conceived during a 2015 IISG staff meeting.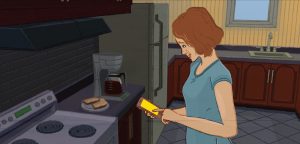 "Jay and I were sitting next to each other during a talk about engaging with social media," Foley recalled. "He turned to me and said, 'We should make a Twitter account for the buoys.' And we both began to laugh."
Carolyn admits she didn't know much about Twitter before starting @TwoYellowBuoys, but it seemed like a great platform for communicating the graphs and images constantly generated by the buoys.
"I think visually, and my favorite part of writing scientific manuscripts is putting together graphs in order to tell a story. I hope that seeing how the data illustrate trends and phenomena helps people better understand how scientists use the data to answer complex questions," said Foley.
#dataoftheday Winds at the #WilmetteBuoy and #MichiganCityBuoy. Note different scales for speed and gust. Yowza! pic.twitter.com/x9v8mbvhcs

— Two Yellow Buoys (@TwoYellowBuoys) July 22, 2016
"And it doesn't hurt that looking at the webcam pictures reminds me why I do what I do, especially when I haven't been able to get near the water lately."
A week's-worth of last captures of the day by the #WilmetteBuoy webcam. https://t.co/hVFQ6wwX6u #GreatLakes pic.twitter.com/gF99uJ7wIw

— Two Yellow Buoys (@TwoYellowBuoys) June 16, 2016
IISG owns and operates two nearshore buoys in Lake Michigan, one in Michigan City, Indiana and another in Willmette, Illinois. The weather buoys serve a variety of audiences, from the National Weather Service to recreational water users. Data from the buoys, including information on water temperature, wind speed, wave height, solar radiation, and more, is transmitted every 10 minutes.
Foley is especially partial to posting thermocline data on Twitter because she knows anglers make decisions based on water temperature.
The buoy dashboards provide this data in both numerical and graphical form, and users can even access historic data. In addition, webcam images are captured every hour during daylight hours and shared online.
Using @TwoYellowBuoys, Foley has featured local and Lake Michigan-wide comparisons of water temperatures, air temperatures, wave heights, wind speeds, and more. She also pulls together images from the webcams atop the buoys to share with followers.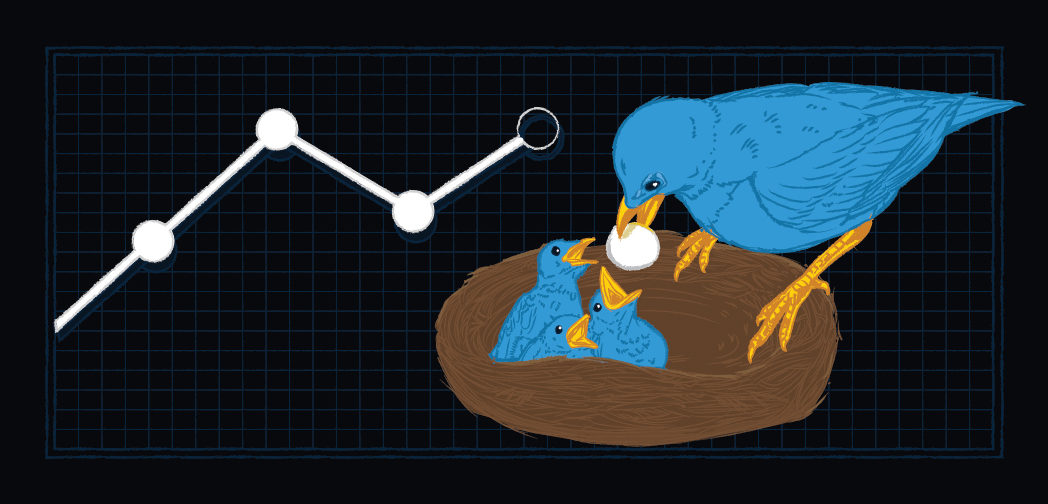 "It's not up to us to predict what's going to happen—the National Weather Service and others use the data for that purpose," said Foley.
"But to be able to visualize what has happened and link it to real things that people have experienced, like storms or temperature shifts, is really fun and hopefully neat for people to see and understand."
---
Carolyn Foley and Abigail Bobrow also contributed to the story. Joel Davenport created the illustrations.
Illinois-Indiana Sea Grant is a part of University of Illinois Extension and Purdue Extension.