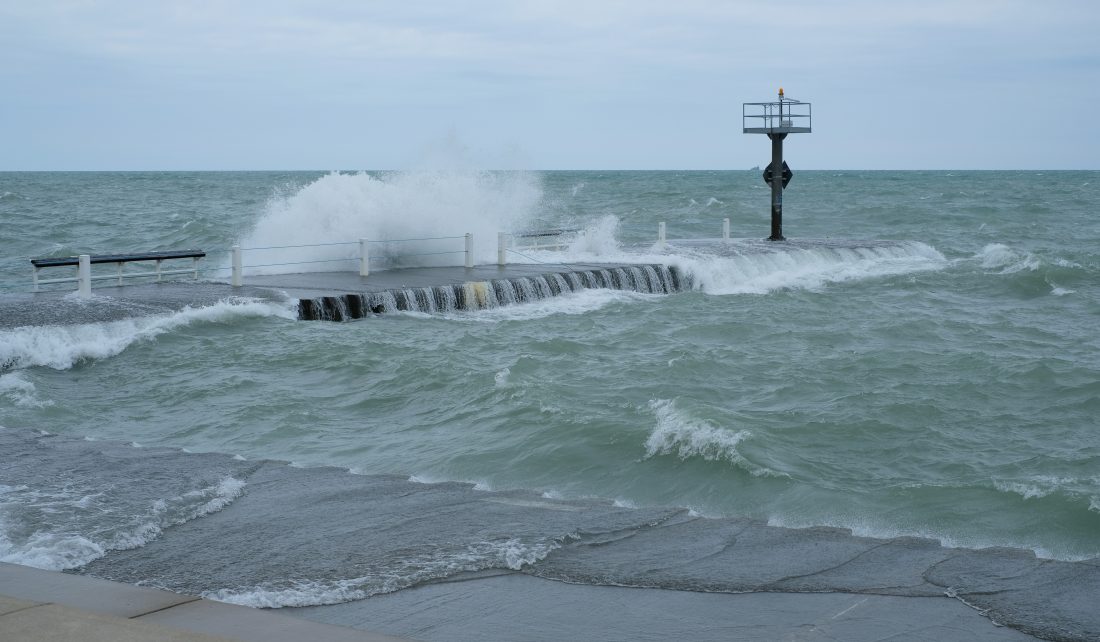 Midway through, it is an understatement to say that 2020 has proven to be a year to remember. COVID-19 has taken its toll in any number of ways, affecting all of us in big and small areas of our lives. And, recent events and demonstrations have shone a needed light on issues of injustice and systemic racism.
The protests and the greater consciousness they have contributed to should challenge all of us, including Illinois-Indiana Sea Grant (IISG), to learn and do more to address inequalities. As evidenced by our Values Statement, we strive to make opportunities broadly accessible and to serve a diversity of stakeholders. To this point, we have been actively seeking ways by which IISG can be more diverse, inclusive and equitable through the research we fund, through the training and committees we facilitate and through the outreach, education and communication programs we conduct. But, undoubtedly there is more we can do to be proactive in this regard.
We are having discussions within our program as well as within the academic units where IISG is housed to consider how we can take additional concrete steps to initiate and support programs that promote diversity, equity and inclusion. We would also appreciate input from those of you outside of our program. If you have ideas for how IISG can initiate actions to facilitate diversity, equity and inclusion, please feel free to reach out to me or any member of the IISG staff. We welcome your thoughts.
Due to COVID-19, we, like everyone, have had to cancel or postpone numerous events and projects. Of particular disappointment was the Shipboard Science Workshop on Lake Michigan, a weeklong opportunity for educators to work side-by-side with scientists onboard EPA's R/V Lake Guardian. Deployment of the four buoys we manage or co-manage in southern Lake Michigan waters was delayed, but we're happy to report that the Michigan City buoy is on duty at this time—providing a key resource for weather and wave predictions.
Illinois-Indiana Sea Grant dedicates a great deal of its resources to engage in outreach—bringing information and support to communities, residents and other stakeholders on coastal concerns—so we have explored new tools and planned new approaches to reach our audiences. In addition, we have been jumping in where we think we can help in navigating the new challenges and questions that have come up during the pandemic.
For example, with our focus on natural resources, we dedicated three episodes of our podcast, Teach Me about the Great Lakes, to the importance of and potential risks of spending time outdoors and in nature during the "stay at home" phase of this crisis. We have also been part of a National Sea Grant Office effort to share network-wide educational resources for parents and teachers who may have been and continue to be struggling to keep children engaged in learning. And, we are exploring ways to help through providing rapid response information.
In other news, we are pleased to welcome three new members to the second round of the IISG Faculty Scholars Program. The long-term goal of this program is to help build and support a community of researchers working on critical issues related to Lake Michigan and the Great Lakes region. These new faculty scholars represent Indiana University, Illinois State University, and the Chicago Botanic Garden. Their projects will cover climate readiness, repurposing dredged material, and wetland restoration. We look forward to providing guidance and support as they learn about coastal issues and develop new projects to address them.
During these challenging and important times, here's hoping you and your loved ones are safe and healthy.
Tomas Höök
Director, Illinois-Indiana Sea Grant
---
Illinois-Indiana Sea Grant is a part of University of Illinois Extension and Purdue Extension.