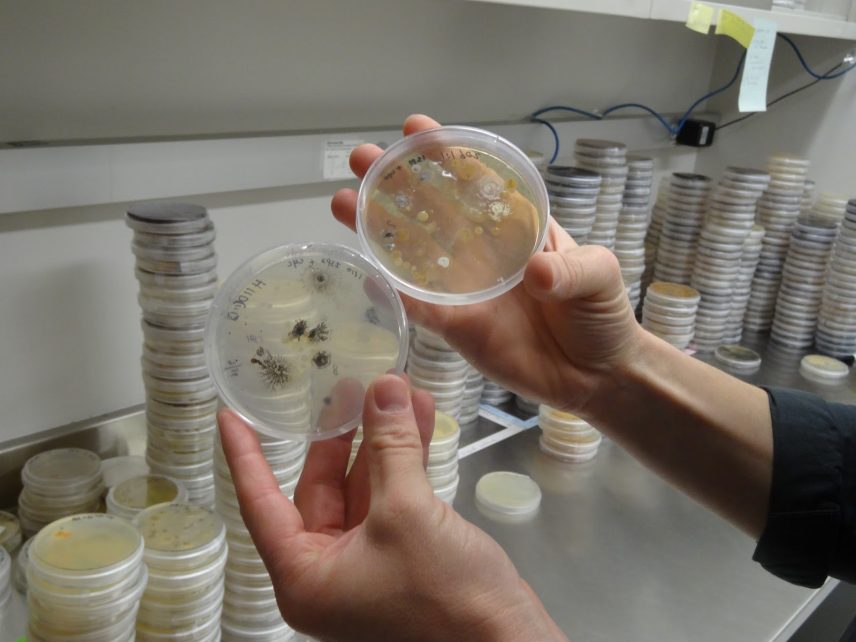 Scientists at the University of Illinois at Chicago have unearthed a species of Lake Michigan bacteria that may become a powerful weapon in the fight against tuberculosis. Found in the sediment off the coast of Milwaukee, the
microbe's medicinal power lies in the small compounds it makes to defend itself.
UIC researcher Brian Murphy and colleagues at the College of Pharmacy are still trying to pin down how the molecules attack the M. tuberculosis bacterium, but they know that the compounds display drug-like potency against a range of antimicrobial-resistant strains that rivals existing clinical treatments.
This study is part of a larger effort by Murphy and others to determine the disease-fighting potential of aquatic
actinomycete
bacteria. Current treatments for many diseases are built around the chemical defenses used by land-based bacteria, but a growing number of pathogens are now resistant to standard drugs. Results like these in Lake Michigan suggest that freshwater bacteria may create molecules that dangerous pathogens have yet to evolve defenses against, making the Great Lakes a potentially untapped reservoir of treatments for some of the world's deadliest diseases.
To understand the potential of the lakes, Murphy has collected more than 600 strains of freshwater actinomycete bacteria with support from an IISG Discovery Grant. The size and diversity of the library will help reveal both whether these bacteria are significantly different than their land-based cousins and if strains found in different lakes produce unique chemical defenses.
This analysis is still underway, but Murphy and his team have already discovered that the makeup of actinomycete communities in Lake Huron varies both by location and depth, a diversity that makes the lake a potentially important site in the hunt for new cures.