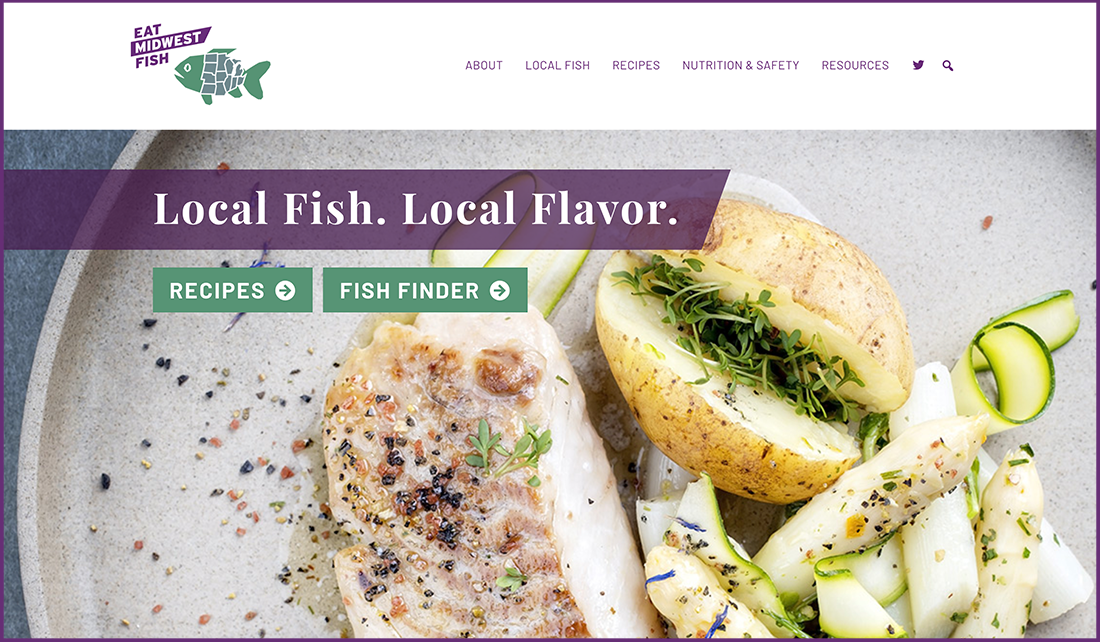 Fish is part of a healthy, balanced diet, but it is sometimes difficult to find fish locally as well as know what to look for and how to cook it. Illinois-Indiana Sea Grant (IISG) has created Eat Midwest Fish to provide people with tools to make incorporating fish into their diet easier. The website includes a fish finder map that shows users where fresh seafood is produced near their location, recipes submitted by IISG staff to inspire creativity in the kitchen, how-to cooking videos, nutrition information, an introduction to aquaculture and more.
"People need more healthy choices to add to their diets, so we wanted to create a way to connect them with local farmers who can provide them with fresh fish," said Amy Shambach, IISG's aquaculture marketing specialist. "We hope the Eat Midwest Fish website helps people realize the wide array of benefits that fish provide, both nutritionally and economically. Buying local fish means putting money back into the local economy and supporting jobs in your community. It's a win-win for everyone."
Shambach's idea for the website grew from her love of the Eat Wisconsin Fish program, which has been around since 2013. With Wisconsin Sea Grant's blessing and funding from the North Central Regional Aquaculture Center, Illinois-Indiana Sea Grant established Eat Midwest Fish as a similar resource that offers many of the same tools—plus new ones—to the broader audience of the Midwest.
To learn how fish can add nutritional benefits to a healthy eating pattern, see the Fish: Healthy Protein for a Balanced Diet publication or visit the Why Eat Fish? section on the Eat Midwest Fish website.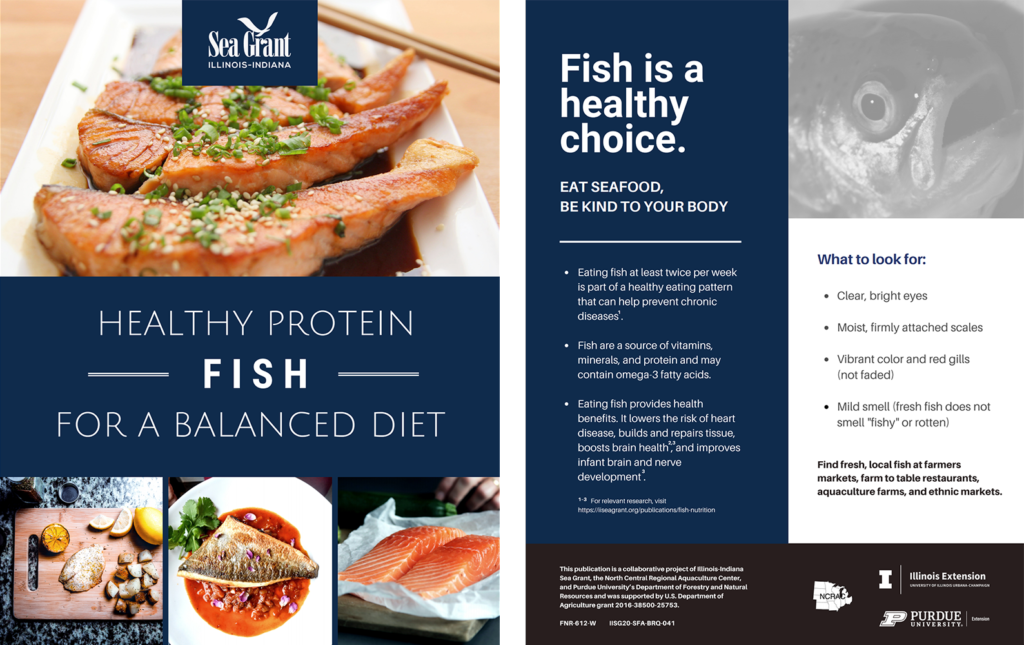 Aquaculture producers in the Midwest that would like to be added to the fish finder map should contact Amy Shambach at ashambac@purdue.edu.
---
Illinois-Indiana Sea Grant is a part of University of Illinois Extension and Purdue Extension.
Writer: Hope Charters
Contact: Amy Shambach