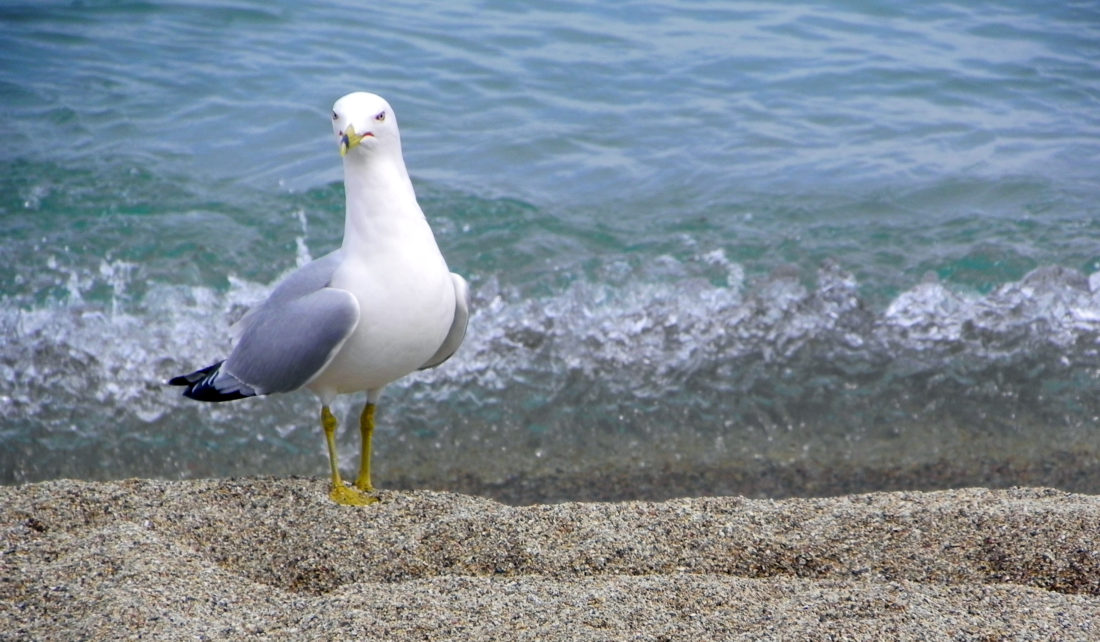 This spring we have planned lots of opportunities to engage our audiences with new information as well as to bring together experts to share knowledge and set new goals.
The Emerging Contaminants in the Environment Conference fosters collaboration among scientists, educators, agency and industry personnel, and other stakeholders. Organized by our Pollution Prevention Team, this annual event will take place virtually on April 27-28 with presentations and discussions focus on all aspects of emerging contaminants, such as PFAS and microplastics, in the environment.
Emerging contaminants include litter along the shores of the Great Lakes, which can end up in various waterbodies. IISG's Sarah Zack was awarded funding from the NOAA Marine Debris Program to lead the development of a prevention and messaging campaign for the Great Lakes region. Thus far, a binational advisory team has surveyed relevant partners to determine which debris type and audience to target in this campaign. We anticipate our efforts in the broad area of marine debris will only increase in the future due to national investments in addressing this issue.
Our aquaculture team is always creating new informational resources, from cooking videos to the Eat Midwest Fish website to a coloring book. The Aquaculture Marketing Webinar Series informs farmers about marketing trends and strategies, current research, best practices, and opportunities. The topics for this webinar series are stakeholder recommended and aim to meet the needs of aquaculture producers in the Midwest and Great Lakes region.
At the upcoming Joint Aquatic Sciences Meeting in May, IISG will share research insights, outreach tools, and education successes. In particular, from the perspective of large, multi-organizational, coordinated projects, our CSMI (Cooperative Science and Monitoring Initiative) Team will discuss successes and lessons learned from this on-going effort on the Great Lakes and beyond.
Here's something fun—Mulch Madness! Every year in March, as many minds are focused on basketball, we have our own competition. In addition to Rainscaping Education workshops and research related to green infrastructure, Mulch Madness provides an online way to learn more about native plants in the region. All plants in competition can be found in the Red Oak Rain Garden on the University of Illinois campus. We're inviting you to join us and vote for your favorites.
In personnel news, I'm pleased to announce that Joan Cox, who has been an integral part of our education program, has accepted the role of visiting outreach associate to work on the Illinois Nutrient Loss Reduction Strategy (NLRS). She brings her considerable agricultural knowledge to NLRS updates and other related efforts.
Looking forward, summer is around the corner, and with it, our buoys will be back—we now have a third one in the waters near Navy Pier. And if you will be around southern Lake Michigan beaches this summer, look up. You might see our airplane banner flying by sharing a message to help prevent the spread of aquatic invasive species. Summer also means our student interns will be coming onboard and so will another round of IISG faculty and grad student scholars.
Tomas Höök
Director, Illinois-Indiana Sea Grant
---
Illinois-Indiana Sea Grant is a part of University of Illinois Extension and Purdue Extension.