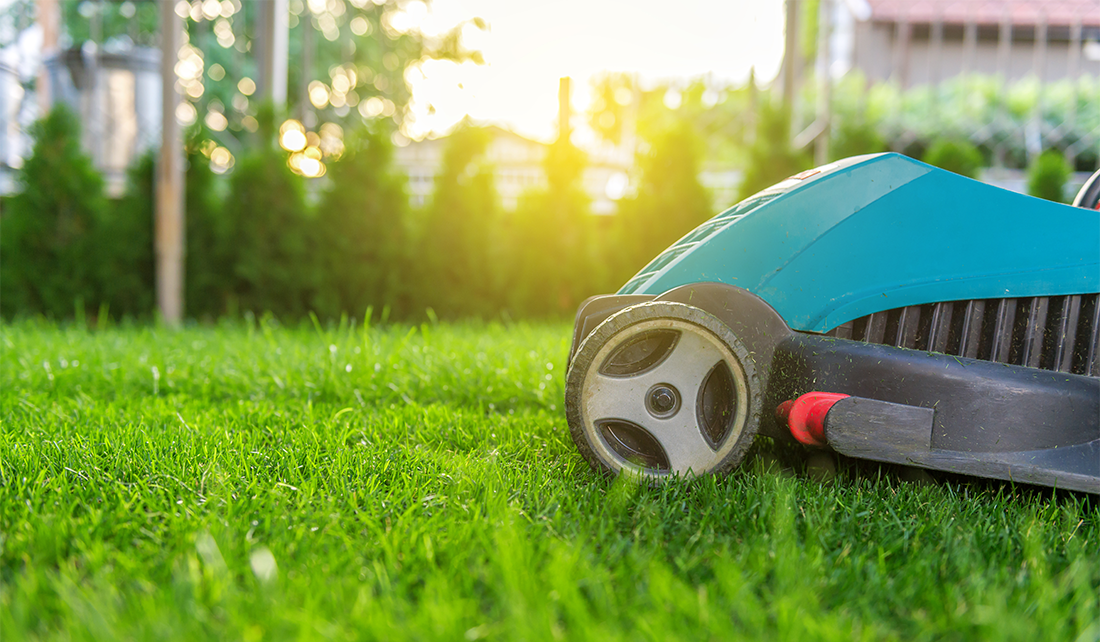 Springtime reminds us that owning a home comes with a lot of responsibilities, including maintaining the lawn. Many people choose to care for their property by looking to their parents, neighbors, and friends for advice. While we can learn a lot from our communities, the ecological and health impacts of traditional lawn care products and maintenance are worth reevaluating.
Illinois-Indiana Sea Grant (IISG) has expanded the Lawn to Lake Program to include a new website, lawntolakemidwest.org. The site helps users dig into the weeds of natural lawn care. IISG has worked with horticultural experts at the University of Illinois Extension and Purdue Extension to provide the latest science-based lawn care recommendations. There are options for all levels of commitment and experience — starting with basic tips and extending through soil sampling strategies.
The site allows you to begin your journey toward a healthy lawn and landscape in your own backyard. Start with the lawn care quiz to evaluate your current lawn care practices. Then the featured monthly lawn tips can help you improve your score by providing a simple to-do list of seasonal lawn care tasks.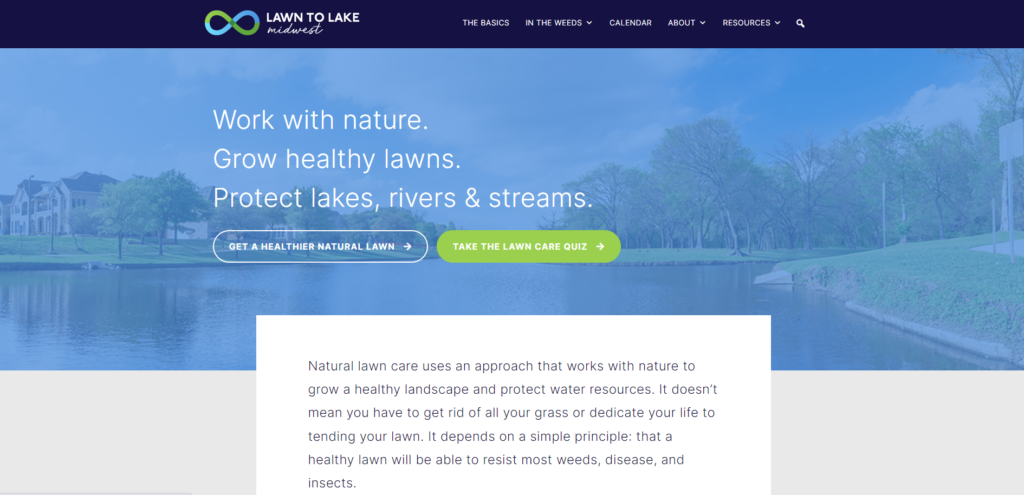 The website makes finding lawn care solutions easy. For example, an interactive map locates your nearest soil testing labs. "Soil health is the foundation to a healthy lawn and we have found that just finding testing labs could be an obstacle to action" says, Sarah Zack, IISG Pollution Prevention Outreach Specialist. You can find many other tools on the website including a handy fertilizer calculator that does the math for you. Excess fertilizer can run off into local watersheds, so knowing the correct amount to apply is important for protecting water resources.
With spring just around the corner, consult Lawn to Lake and head outdoors to see how you can work with nature to grow a healthier landscape for you and the environment.
---
Illinois-Indiana Sea Grant is a part of University of Illinois Extension and Purdue Extension.
Writer: Janice Milanovich
Contact: Sarah Zack