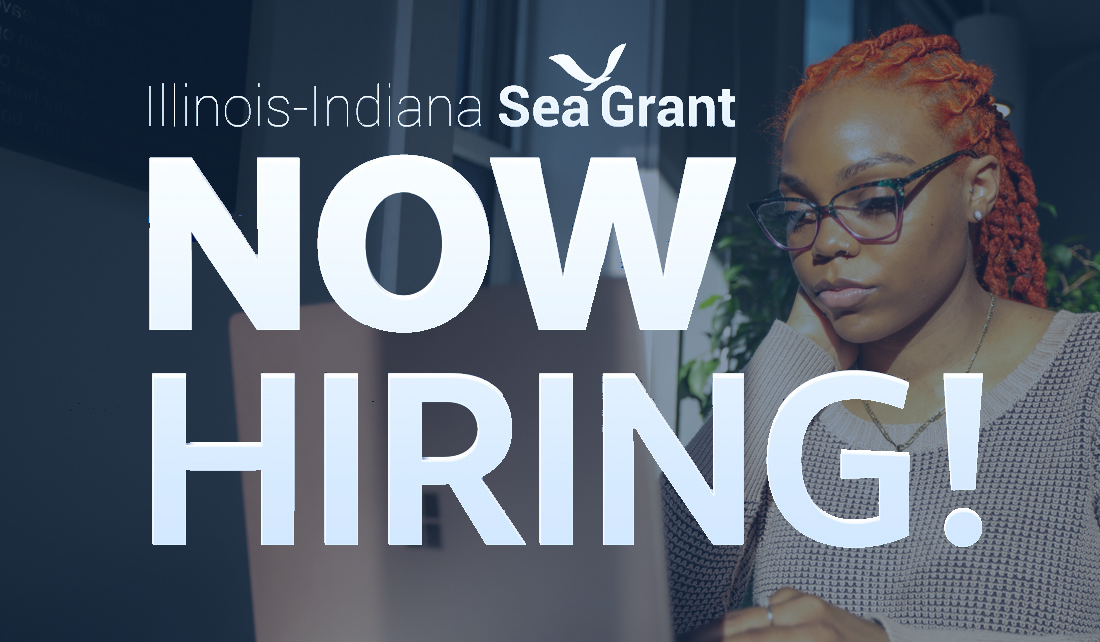 Illinois-Indiana Sea Grant is looking to hire a Visiting Great Lakes Outreach Associate to assist with a variety of science outreach and education efforts, which will include program development and enhancement, and increasing accessibility of outreach resources. The successful candidate will serve as a full time, 12-month academic professional with primary responsibility for enhancing, implementing, and evaluating environmental outreach programming.
INCLUSION AND EQUAL OPPORTUNITY
The University of Illinois is an EEO Employer/Vet/Disabled http://go.illinois.edu/EEO that participates in the federal e-Verify program and participates in a background check program focused on prior criminal or sexual misconduct history.
We strongly encourage women, minorities, and people from traditionally underrepresented groups to apply. For more on Illinois-Indiana Sea Grant's commitment to inclusion, please see our values statement on our website.
Position Details
This Visiting Great Lakes Outreach Associate position has been designed to potentially provide job experience to a recent college graduate in a variety of topics and methodologies while also honing soft skills. The successful candidate will work with three successive Illinois-Indiana Sea Grant (IISG) mentors on a 4-month rotation; each rotation will focus on different types of projects and subject areas including Great Lakes Areas of Concern, workforce development, accessibility, pollution prevention and Great Lakes literacy.
Responsibilities include but are not limited to:
Developing and implementing a teacher workshop.
Creating teacher guides for the Freedom Seekers curriculum.
Enhancing visibility and accessibility of new and existing resources and content on IISG websites. This may include working with internal and external staff, such as graphic designers, translators, web developers, web administrators, and translators.
Contributing to outreach efforts at conferences and meetings.
Collaborating with IISG staff and outreach and research partners to develop and translate complex concepts into educational resources that are more accessible to staff, teachers, interest holders, outreach partners, and the public.
Strategizing with IISG staff on development of an IISG alumni network and begin its implementation to assist with outreach efforts,
Evaluating impacts and work to enhance distribution of specific IISG outreach materials.
Assisting the three IISG mentors on other education and outreach projects, as needed.
B.S. or B.A. required in Natural Resources, Environmental Sciences, Education, Environmental Sustainability, or related field. Candidates with a bachelor's degree in progress may be considered for interviews, but degree must be completed by hire date. Position will be remote. (Hybrid option potentially available depending on where the successful candidate is located.)
To Apply
To learn more about the position's responsibilities and qualifications, visit the job posting on the University of Illinois job board. Applications are due by January 3, 2023.
---
Illinois-Indiana Sea Grant is a partnership between NOAA, University of Illinois Extension, and Purdue University Forestry and Natural Resources, bringing science together with communities for solutions that work. Sea Grant is a network of 34 science, education and outreach programs located in every coastal and Great Lakes state, Lake Champlain, Puerto Rico and Guam.
Contact: Pat Charlebois