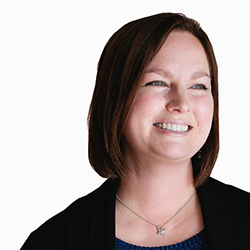 Sustainable Communities Extension Specialist Kara Salazar received word earlier this week that Governor Mike Pence chose her as one of four council members to serve on the Indiana Land Resources Council.
The council serves as a resource for local communities to provide information and expertise on land use and zoning issues.
Salazar's affiliation with Purdue University Extension has helped communities throughout Indiana identify issues that impact their sustainability and land use policies. She will serve a four-year term through November 15, 2019.