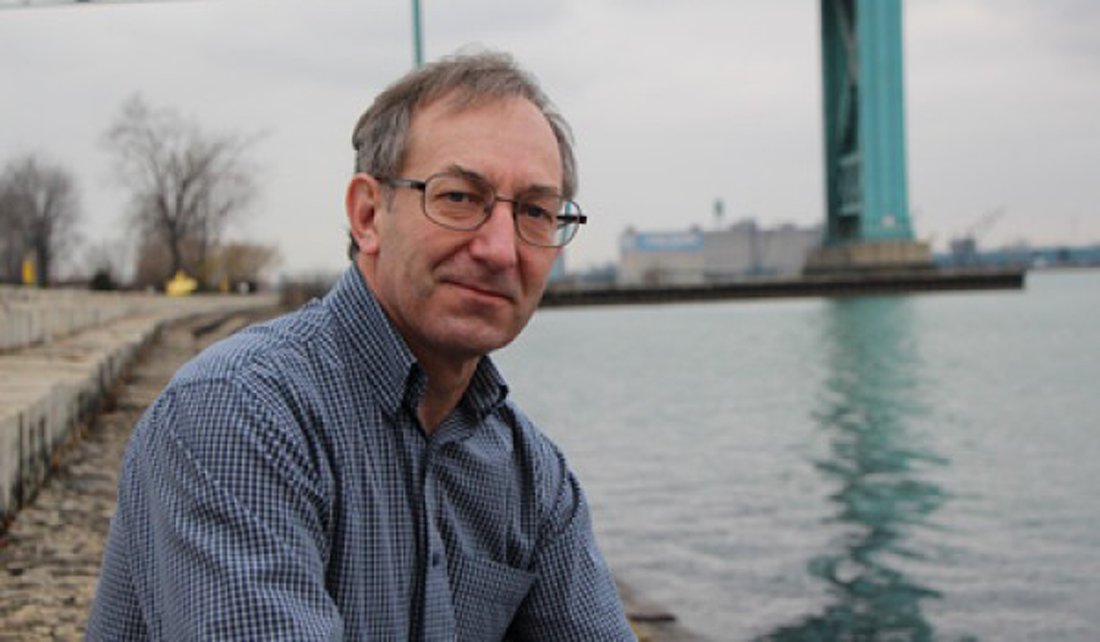 Jan Ciborowski (University of Windsor photo)
When the International Association for Great Lakes Research (IAGLR) held its 2020 conference entirely online last week, Teach Me About the Great Lakes was there to stream a live interview—a first for the podcast. In Episode 12, titled "You Never Lose Track of Your Old Friends," Illinois-Indiana Sea Grant's Stuart Carlton and Carolyn Foley speak with Jan Ciborowski, the 2020 IAGLR Lifetime Achievement Award winner. Ciborowski is an entomologist-turned-food-web-ecologist who has studied invertebrates and water quality in streams, wetlands, lakes and more during his over 40 year career.
Carlton, Foley and Ciborowski discuss how terrifying mayfly sampling can be, the pros to an open-door policy in research labs, and why the key to solving complex problems is "a big enough room and the right kind of beverages." This episode also features heartfelt testimonies from some of Ciborowski's over 250 former graduate students, highlighting how appreciative they are for his work and mentorship.
Teach Me About the Great Lakes is a monthly podcast in which Carlton—a social scientist who grew up in the South near the Gulf of Mexico—asks people to explain the biology, ecology and natural history of the Great Lakes. A new episode will be released on the first Monday of each month. The latest episode is embedded below.
Love this episode and want to hear more in the future? Subscribe on Apple Podcasts or Spotify, or use the RSS feed in your favorite podcast player.
If you have questions you want answered about the Great Lakes, reach out to @TeachGreatLakes on Twitter or email Stuart Carlton at jsc@purdue.edu.
---
Illinois-Indiana Sea Grant is a part of University of Illinois Extension and Purdue Extension.